Morgan Stanley Surges on Stock Buyback and Second-Quarter Beat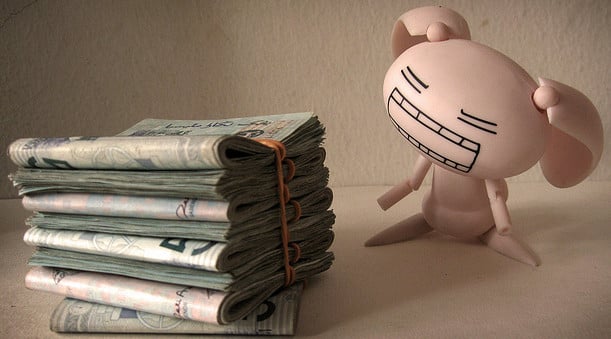 Morgan Stanley (NYSE:MS) climbed as much as 5 percent in morning trading Thursday after reporting second-quarter earnings that came in ahead of analyst expectations. Net revenue increased 4.3 percent on the quarter and 23.2 percent on the year to $8.5 billion, beating the average analyst estimate of $7.89 billion.
Adjusted earnings from continuing operations decreased 12 percent on the quarter but increased 54 percent on the year to 43 cents per diluted share, in line with the average analyst estimate. This includes a negative adjustment of 8 cents per diluted share due to the purchase of the remaining 35 percent stake in the Morgan Stanley Smith Barney venture.
"This quarter, we saw significant year-over-year revenue growth in each of our five major business units and higher year-over-year profitability," Chairman and CEO James Gorman said in a statement.
"Of particular note, Equity sales and trading results were strong across all products and regions," Gorman continued.
Trading revenue increased 13 percent on the quarter and 38 percent on the year to $1.8 billion, the highest total trading revenue among its peers. Institutional Securities revenue excluding DVA climbed 40 percent on the year to $4.17 billion, although decrasing slightly on the quarter.
Perhaps the most interesting thing from the report is that the Federal Reserve approved a $500-million share repurchase program, which is scheduled to be completed by the first quarter of 2014. This is the first share repurchase since the financial crisis and can be taken as a sign that the Fed thinks the bank is financially sound.
Morgan Stanley's strong second-quarter numbers follow a series of beats from major U.S. financial institutions this quarter.
JPMorgan (NYSE:JPM) reported net revenue of $26 billion for the second quarter, up 13 percent, or $3.1 billion, on the year. The gain was led by non-interest revenue, which climbed $3.5 billion to $15.1 billion overall and was offset by a $472-million decline in net interest income to $10.9 billion. JPMorgan noted that the decline in net interest income was primarily due to low interest rates. Net income increased 31 percent on the year, or $1.5 billion, to $6.5 billion.
Citigroup (NYSE:C) revenues climbed 11 percent on the year to $20.5 billion, beating the average estimate of $19.79 billion. Adjusted earnings climbed 25 percent on the year to $1.25 per share, beating the average estimate of $1.18 per share.
Goldman Sachs (NYSE:GS) reported that total net revenues increased 30 percent on the year to $8.6 billion, compared to an average forecast of $8 billion. Total net revenues for the first half of the year were up 13 percent at $18.7 billion. Second-quarter net earnings of $1.93 billion, or $3.70 per share, beat the average forecast of $2.83 per share. Goldman reported annualized return on common shareholders' equity of 10.5 percent for the second quarter, slightly below the first-half average of 11.5 percent.

Investing Insights: Is Barclays Supported by These Factors?