Most Americans Are Not Ready for This Financial Disaster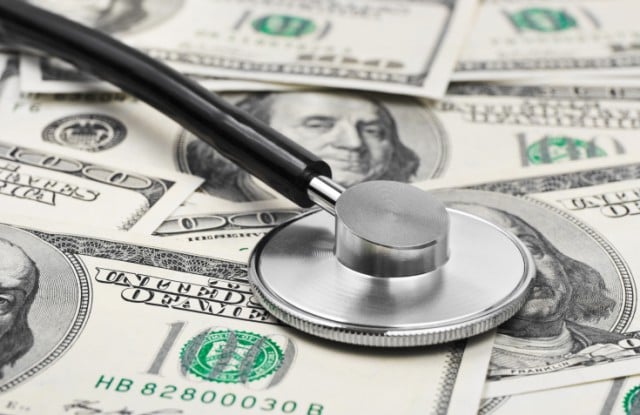 The expected death of a loved one can be the most destructive force for a household, both emotionally and financially. Many families rely on two incomes to make ends meet these days, and the thought of losing one income stream is often unbearable. Life insurance is supposed to offer some peace of mind, but many Americans are admittedly underprepared.
Read more: 4 Ways High Student Debt Burdens Are Hurting the Economy
There is a huge insurance gap across the nation. On average, Americans say they want enough life insurance to cover expenses for at least 14 years after the loss of a breadwinner. However, in reality, they only have about three years of protection in place, according to new research from New York Life. The median amount of life insurance coverage totaled $220,000 in 2013, compared to $540,000 in self-reported needs. This represents a gap of $320,000, up 11 percent from a gap of $289,378 in 2008.
Read more: How To Be a Tax-Savvy Investor
"My question is: what happens in the fourth year? If you pass away, your paycheck goes away and your family is still in need of income," said Chris Blunt, co-president of the Insurance and Agency Group of New York Life, in a press release. "It's no surprise that Americans are underinsured. What did surprise us was the magnitude of the gap and the fact that it has grown so dramatically since 2008, putting families at even greater financial risk."
Read more: 3 Ways to Improve Your Credit, Free of Charge
The severity of the insurance gap varies across major regions of the country. Families in the Midwest and South report a shortfall of $229,000 and $302,000, respectively. The Northeast has a coverage gap of $334,000, while the West has the biggest financial hole in the United States at $457,000.The survey examined the financial planning attitudes and behaviors of 1,000 Americans age 25 and over with dependents.
"No doubt the economy has been tough on families – home values sank, the stock market got hammered, and financial assets went way down. Families are scratching for every bit of discretionary income and there is a lot of competition for their dollars. Now, sadly, we learn that five years of penny pinching and cutbacks have extended to the core safety net Americans need to protect their families. We believe this is one area that shouldn't be ignored," said Blunt. "We hope this survey begins a discussion at kitchen tables across the country and that families do what they can to build up their financial protection. Even if you can't afford the ideal coverage for your needs, something is always better than nothing."
While there are several different types of insurance plans, term life insurance is typically the cheapest and best choice for families. It's the simplest form and provides protection for a specific period of time at a scheduled premium level. Term is usually offered for 10-,  15- or 20-years periods. If you die while your term life insurance policy is in force, the death benefit is paid to your selected beneficiary. At the end of your term, you may also be able to renew your coverage at a higher premium.
More From Wall St. Cheat Sheet:
Follow Eric on Twitter @Mr_Eric_WSCS