This Is the Most Expensive Mistake You Can Make at the Airport
Most of us spend months hunting for the lowest airfare. But we tend to make snap decisions once we get past airport security. Sadly, fair airport pricing is about as rare as extra leg room. Make a few poor purchases and your expenses could rise higher than an airplane at 30,000 feet. Here are 15 of the costliest airport mistakes, ranked from bad to worst.
15. Buying water
Price of your mistake: $5
Thirsty travelers often pay for water once they get through the security. But airport retailer Hudson News came under fire for selling $5 bottles of water — a 300% markup — to passengers. Instead, bring an empty water bottle in your carry-on to fill up once inside the gates.
Next: How much you're overcharged for food
14. Eating at the airport
Price of your mistake: at least 10% more than street pricing
Airports are notorious for cornering travelers with steep food and drink prices. Like stadiums, airports consistently overcharge. Los Angeles International is known for charging $2 more for a Big Mac than the price at other LA locations. Other airports charge 10% higher prices at concessions. Instead, bring snacks in your carry-on or eat before heading to the airport.
Next: Preying on our internet addiction
13. Paying for Wi-Fi
Price of your mistake: Up to $7.95
In a world of constant connectivity, it might seem asinine to pay for airport Wi-Fi, yet some desperate travelers do. Many of the nation's airports allow busy fliers to connect on the house for limited time only. But others, such as LaGuardia and Chicago O'Hare, force an access fee for longer times and better speeds. These charges are yet another way to nickel and dime passengers who can't disconnect for even a few hours to board a plane. But as long as travelers keep paying, airports will keep charging.
Next: A costly fee for a flying necessity
12. Printing your boarding pass at the airport
Price of your mistake: $10
Some airlines will charge you extra to print your boarding pass at the airport. Spirit doubled its fees to $10 for those who forget to print their passes at home. Allegiant also followed suit with the same charge. Do yourself a favor, and gather all ticketing information before leaving your home to eliminate costly mistakes at the airport.
Next: An airport mistake we're all guilty of
11. Forgetting your charger
Price of your mistake: $7.99
Catching up on emails or scrolling through your social feeds while waiting for your flight seemed like a good idea until it dawned on you later that you left your charger in the terminal outlet. Sure, TSA has a large lost-and-found area for this very reason, but items not claimed within 30 days are likely to be sold at surplus stores for extra cash. (The state receives these profits, not TSA.) It might be easier to purchase a new charger rather than go through a long claims process, but that's just more money wasted on a careless error.
Next: International travelers, beware.
10. Exchanging money at the airport
Price of your mistake: Up to $43.99 for a $300 exchange
Fees, service charges, and varying rates will cost you big if you wait until the airport terminal to convert money to another currency, as airport banks and kiosks have some of the highest exchange rates available. A WalletHub analysis found airport exchanges were about 8% higher than credit cards and 4% worse than bank rates.
In fact, when transferring $300 to euros, airport kiosks had additional fees of up to $43.99 compared to mere dollars elsewhere. It's best to use plastic cards to get the best rates, but if you must exchange cash do so at a bank downtown, not the airport.
Next: A little luggage strategy
9. Checking 1 large bag instead of 2 smaller bags
Price for your mistake: $60
When it comes to checked-bag fees, it's more cost-effective to spread your luggage over two bags rather than cramming it all into a single piece. Most carriers mark your first checked bag for $25 and your second for $35, which is a lot cheaper than the fees you'd pay on one oversized, overweight bag. Do a little inventory planning before your travel to see which baggage options will be cheapest. If you don't, you could be forced to pay fees for overweight luggage.
Next: Why switching to the earlier flight might be a mistake
8. Switching to an earlier flight
The price of your mistake: $75
Airlines love to prey on weary travelers who'd likely sell a kidney to get home earlier than planned. Whether it's for dinner with your family or an extra hour soaking up the sun, changing your itinerary to an earlier flight will cost you big. Both United and American will slap you with a $75 fee, for example, while Jet Blue will charge $50 for a same-day change.
Next: The costs of ignoring this airport program
7. Not signing up for TSA Precheck
Price of your mistake: 90 minutes of standing around
All travelers would be doing themselves a disservice by forgoing TSA Precheck. Time is money, and members of this program get to bypass long security lines with just an $85 fee and online application. The upfront cost might tempt you to skip this program, but even just one experience gliding through security without removing shoes, laptops, and liquids will surely pay for itself in time and aggravation alone.
Next: The price all oversized carry-ons must pay
6. Breaking carry-on requirements
Price of your mistake: Up to $100
Skipping checked luggage and going with the carry-on option on your next flight could get a little harder now that size requirements have shrunk yet again. Spirit airlines recently downgraded its size limits further, prompting angry outbursts from travelers forced to pay a $100 overage fine at the gate for violations. Allegiant — also known for its limiting carry-on requirements — charges $75 for an oversized bag at the gate. Luckily, Spirit offers you a not-so-handy solution: casually take the wheels off your suitcase to fit it in the overhead compartment.
Next: Parking price differences
5. Parking for convenience, not price
Price of your mistake: $105 at JFK airport, for example
Driving to the airport in a rush to catch your flight might prompt you to choose the parking lot closest to arrivals, but that wouldn't be economical. At first glance, hourly lots have cheaper rates per hour. But if you plan on traveling for longer than a day, it will cost you much more to park in that lot versus long-term lots. For example, JFK long-term parking would cost $126 for seven days. But those who opt for the seemingly more convenient hourly lot would pay $231 when considering daily maximums.
Next: Suppress the urge to upgrade.
4. Upgrading to first class on a whim
It might be tempting to try and charm your way into an upgrade at the gate after a long day of sitting and waiting. But giving into the temptation of first class perks or premium seating is one of the most expensive and impulsive buys you can make at the airport.
Any type of seat upgrade with Spirit could run between $25 and $125 per person, while United Airlines could charge $325 plus miles. The value of first-class seating has been questioned, especially on short flights, so it's unlikely that a few free cocktails and some extra leg room would warrant tossing hundreds of dollars down the drain in a moment of weakness.
Next: A sneaky and illegal trend some passengers are indulging in
3. Hidden city ticketing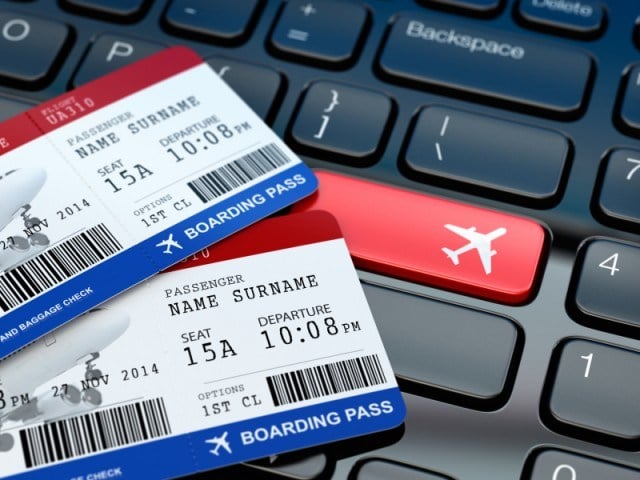 Price for your mistake: $352 on average
Mustering up the gumption to pay $352 — the average price of airfare — is tough, especially when you're trying to save on your trip. So it might be tempting to break the rules of your flight contract by indulging in "hidden city ticketing." Hidden city ticketing is when fliers get off at the layover destination rather than their final destination to save money on indirect flights.
However, this is illegal. And companies, such as United and Orbitz, are cracking down by suing website Skiplagged, which offers these prohibited services that skirt the rules. In addition to other potentially costly legal fees, passengers who attempt this at the airport must purchase an additional flight home, as their initial reservation would become invalid due to breach of contract.
Next: The price to be overweight at the airport
2. Packing an overweight bag
Perhaps you chose not to divide your luggage into multiple smaller bags. That's unfortunate, because one of the costliest airport mistakes travelers can make is arriving ready to board with luggage that surpasses the weight limits. Each airline charges varying nonrefundable overweight luggage fees per person that could put a serious damper on any planned vacation spending. Spirit's fees begin at $30 while American Airlines charges a whopping $450 for overweight luggage heading to locations such as China, Korea, or Australia. Weigh both your options and your bag before carting it to the airport to avoid this charge.
Next: Why not identifying your bag could cost you thousands
1. Not identifying your bags

Price of your mistake: $3,500
Those who neglect to take extra precautions in marking their checked bags with personal contact information are at a higher risk for lost or damaged luggage. Forgoing personal security measures at the airport could be costly, as airlines don't usually reimburse travelers for the full price of lost, damaged, or stolen luggage.
The maximum an airline will pay is up to $3,500 per passenger for lost contents on U.S. domestic flights, excluding valuables, such as jewelry, money, heirlooms, and electronics. It's worth it to take extra precautions to properly identify your bags to prevent this from happening — especially for those who fly with black bags, which are reportedly the most commonly stolen luggage at the airport.
Follow Lauren on Twitter @la_hamer.
More from The Cheat Sheet: