State by State, These Are the Most Popular Pickups of All Time
Every month, we take a look at the best-selling vehicles in America. And every month, we begin the seventh page (or number three spot) with: "And now we come to the Overlook Hotel portion of the list, where the top three have always been here." With rare exceptions (like the few months where the Toyota Rav4 cracked the top-three) Ram pickups, the Chevy Silverado, and the mighty Ford F-150 are the sales leaders every month. So using simple logic, they must be the most popular trucks country-wide, right?
Well, not so fast.
Trucks are workhorses. And so, they tend to stay on the road for years. Looking over its insurance records, classic car insurer Hagerty has broken down its older truck coverage on a county-by-county basis, and the results are pretty surprising. If you compare that data with Kelly Blue Book's recent analysis on the most popular new vehicles, you get a pretty good picture of what's out there, old and new. Believe it or not, America's appetite for trucks is more varied than you might think. Using these studies, here are America's favorite trucks, old and new. 
1. Ford F-150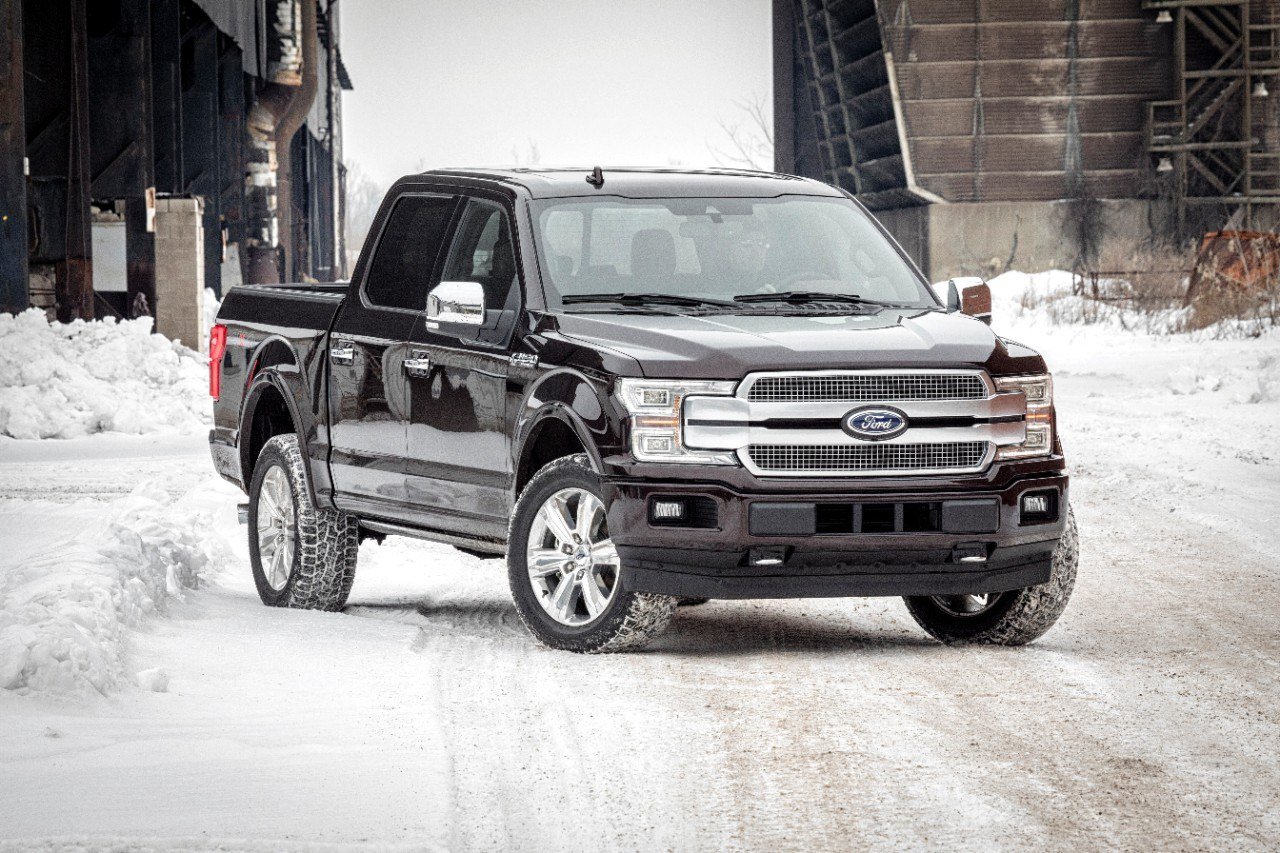 Even with a widened playing field, Ford's current F-Series is a force to be reckoned with. A refreshed-for-2018 model is on its way to dealerships now. This means that it will likely remain the most popular vehicle in 22 states.
2. Ford F-Series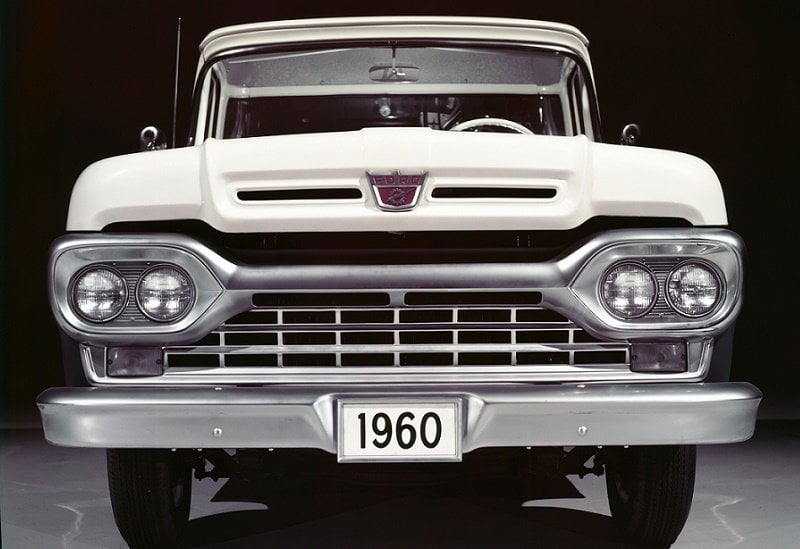 Ford wasn't the dominant sales leader in trucks until the late 1970s. But that hasn't kept older models from becoming some of the most collectible trucks out there. Classic Ford trucks are some of the most popular vintage rides in New Hampshire, Washington, West Virginia, Utah, and Idaho. The average model year for these classics is 1957.
3. GMC Trucks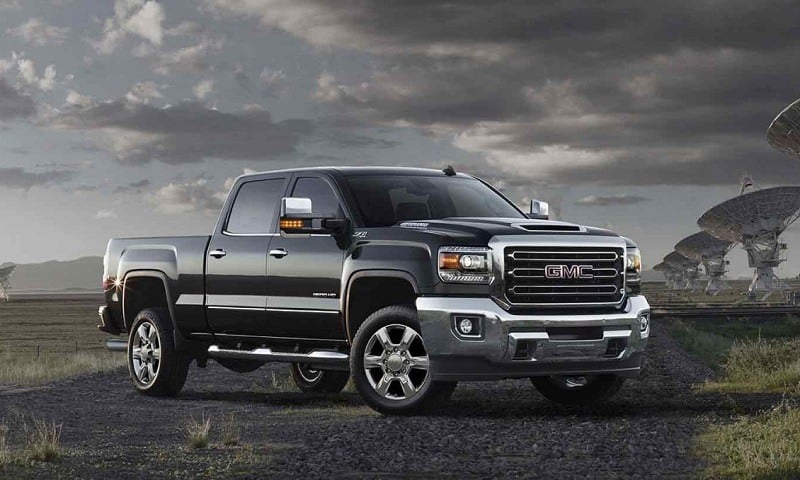 GMC's trucks are usually the spoiler in the horse race that is pickup sales. Alone, neither GMC or Chevy can beat Ford's numbers. But together, it's a pretty even match. Often overlooked by its Chevy cousins, the current GMC Sierra is Arkansas' favorite new vehicle. In Wyoming, New Mexico, Kansas, Mississippi, and Colorado, vintage GMCs are incredibly popular. The average model year for these pickups is 1967.
4. Chevy Trucks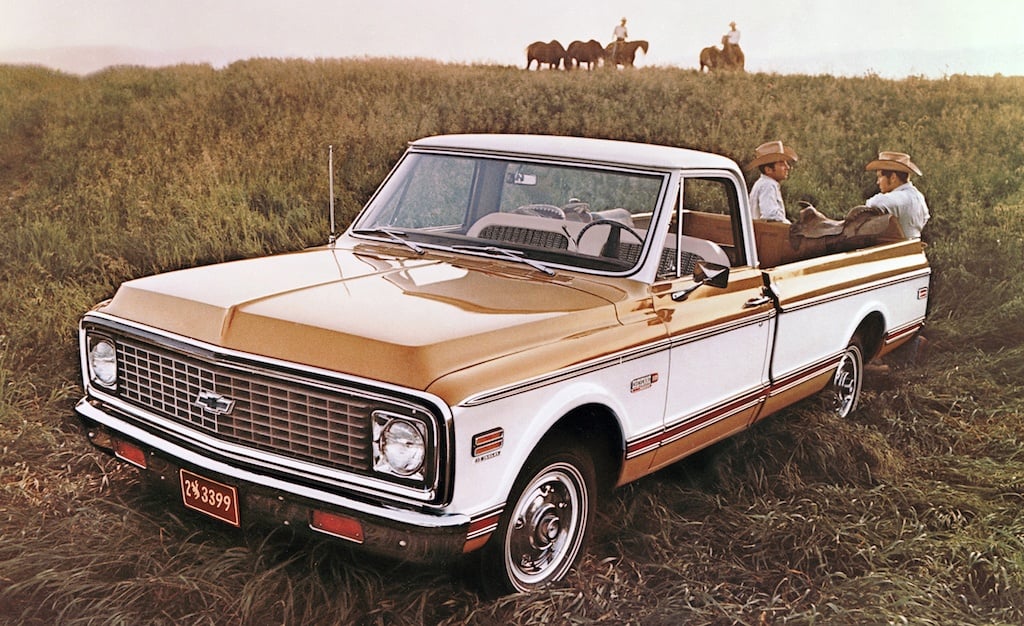 Chevy and GMC's trucks have always been closely related. Like its brother from another brand, 1967-era Chevys are incredibly popular with collectors in Wyoming, New Mexico, Kansas, Mississippi, and Colorado. As for new trucks, America's second-favorite vehicle, the Silverado, is a best-seller in seven states.
5. Jeep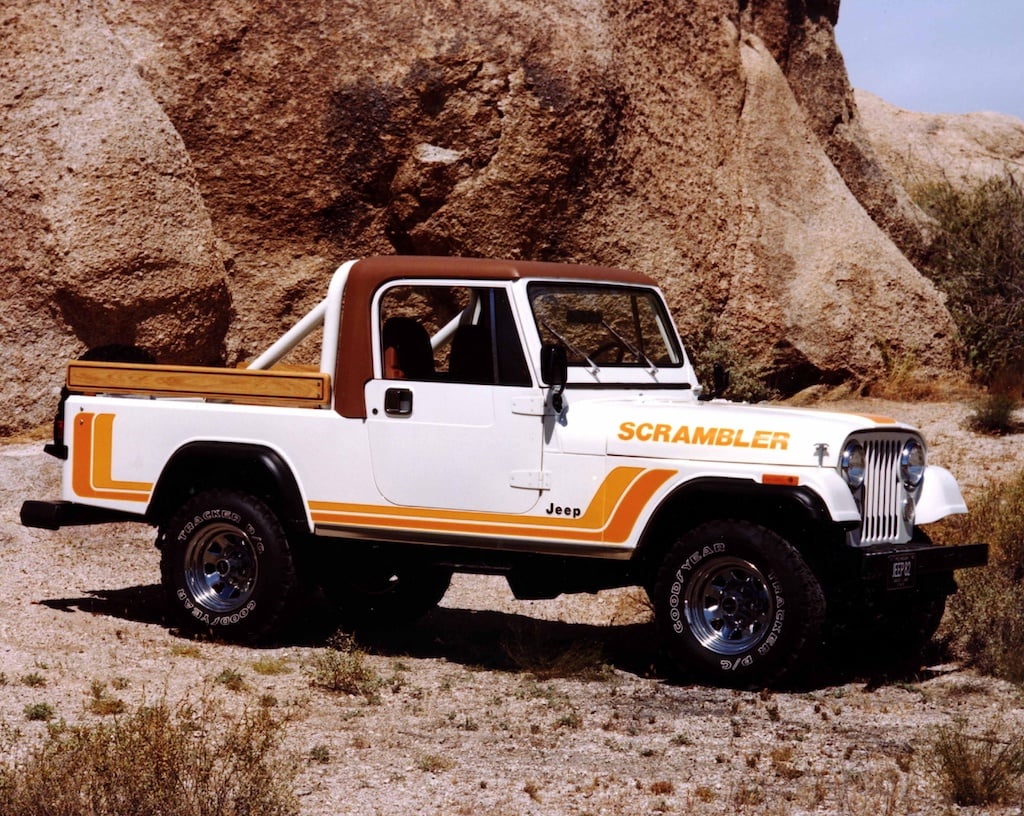 Jeep has no presence in the pickup market yet, but Hagerty decided to include it in its list of classic trucks. And the results are surprising. You might think that the classic, go-anywhere off-roaders would dominate in places like Colorado, Utah, or California. But surprisingly, the highest concentration of classic Jeeps resides in Vermont. Up there, collectors tend to go for the mid-'70s models.
6. Toyota Truck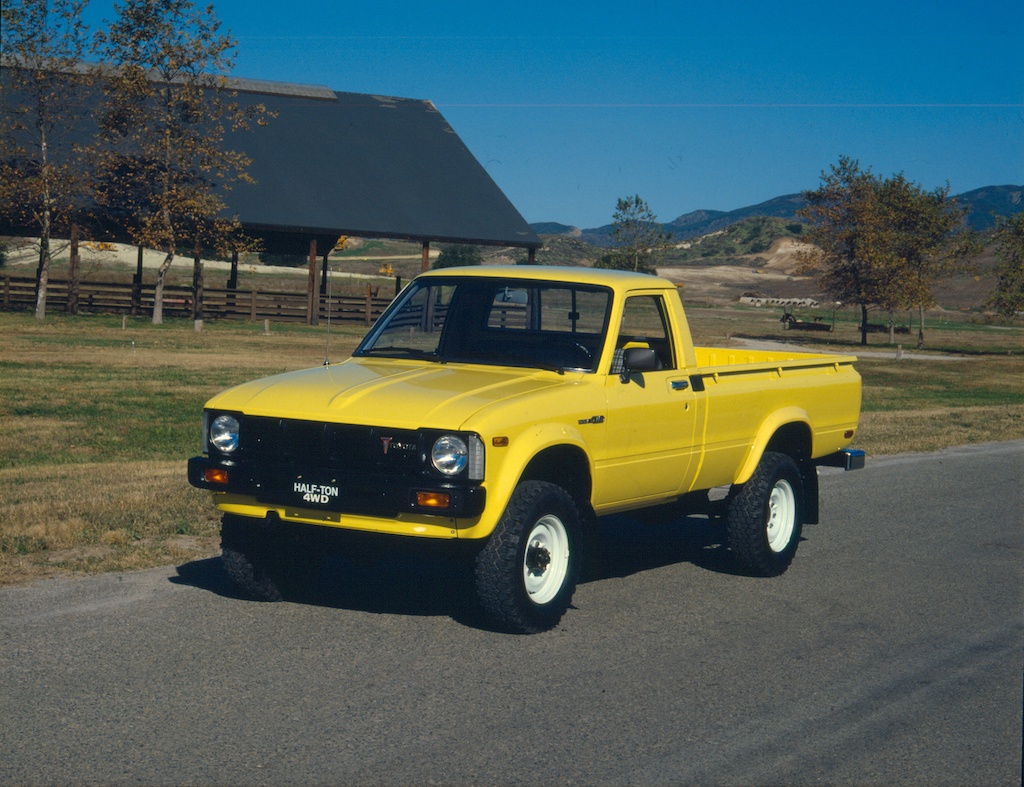 Back in the 1980s, there was a wave of vandalism targeting Japanese cars in the Detroit area, as layoffs soared while Americans ditched domestic cars in favor of more reliable imports. But that's a thing of the past now. In an odd twist, the most popular classic truck in Michigan is the Toyota Truck (known as the Hilux in every other global market). The average model year for these once-controversial collectibles? 1980.
7. Toyota Tacoma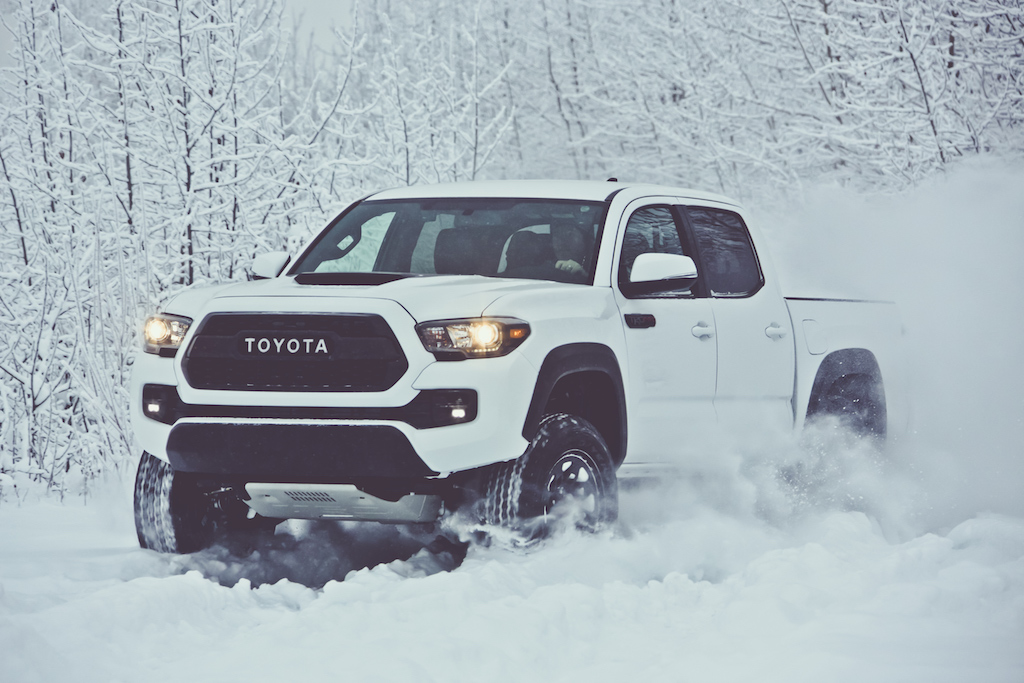 The Toyota Tacoma has a rabid cult following among outdoorsmen and adventurers, but its sales are a drop in the bucket compared to full-size American trucks. There is one place where the roles are reversed: Hawaii. The 50th state loves the Tacoma. Its relatively compact size and reliability make it an ideal runabout on this island paradise.
8. Dodge Trucks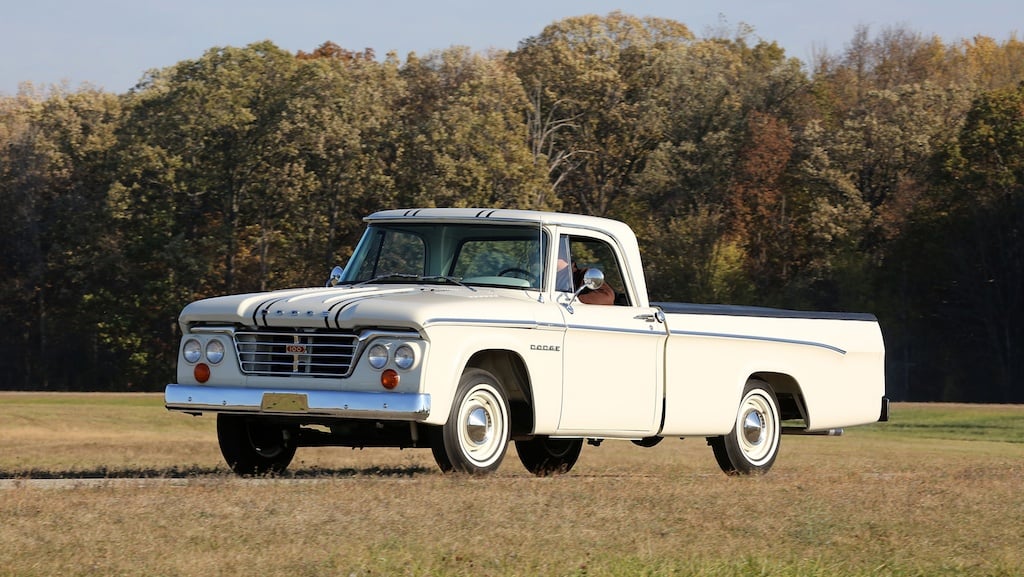 Despite taking the bronze in sales nearly every month, the Ram 1500 fails to top the list of best-sellers in any of the 50 states. But its ancestors, Dodge's pickups, fare a little better. It turns out that Montana is ground zero for classic Dodge trucks. Collectors out in Big Sky Country are particularly fond of early '60s models.