Move Over Google, Yahoo Is Top U.S. Web Property for July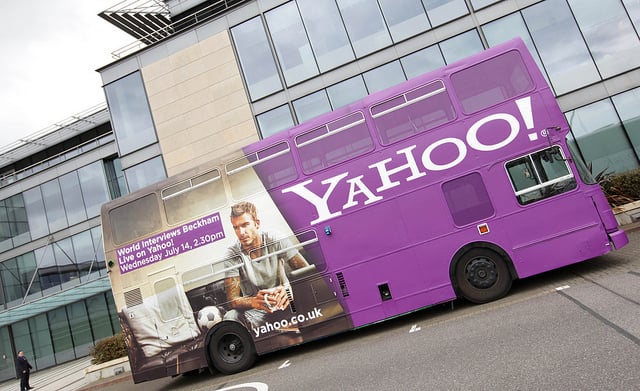 Wednesday marked a major victory for Yahoo (NASDAQ:YHOO) and Marissa Mayer. Just over a year after her official appointment to chief executive officer, Mayer has managed to swing a number of high-profile Yahoo changes and acquisitions, and new statistics show that her efforts are finally paying off.
The Next Web reported Wednesday that comScore released its latest Web rankings for the month of July, and for the first time since March 2008, Yahoo ranked first. Yes, you heard me right. Yahoo ranked first.
The company was named the top US Web property thanks to the number of unique visitors it registered in July — a figure that sat at an estimated 197 million, after only reaching 189 million visitors in June. Google (NASDAQ:GOOG) came up short of Yahoo for the first time in years, posting 192 unique visitors after registering 193 million in June.
Reflecting a two-month downhill trend for the search giant, this is not a pattern that Chief Executive Officer Larry Page would likely be interested in perpetuating. However, if Mayer has anything to say about it, Google's free reign could be long over. Microsoft (NASDAQ:MSFT), Facebook (NASDAQ:FB), and AOL (NYSE:AOL) came in third, fourth, and fifth, respectively.
This time last year, Yahoo ranked third in comScore's Web rankings and its user traffic was on a downhill slide. Google took first, unsurprisingly, with 190 million unique visitors and that compared to Yahoo's 163 million, which seemed to only keep falling.
Since then, Mayer has managed to offsett such trends, setting up the Sunnydale, California-based company's traffic to soar rather than plummet. These recent statistics then reflect just how significantly Mayer's recent efforts are paying off as she pulls for a Yahoo comeback.
The CEO has been making headlines ever since her appointment where she made several major acquisitions — including Tumblr for a paltry $1 billion, giving Flickr a much-needed facelift, serving out a homepage and email redesign, and putting out an open invitiation to all young entrepreneurs and engineers who could help Yahoo gain more of a footprint in the mobile space.
There is undoubtedly much more that needs to be done, but for now, Yahoo's traffic is only on the rise, and its stocks are soaring. Mayer and her company will take all the good news it can get in hopes that it can sustain its recent success.
Investing Insights: Will Recent News Launch Apple Stock Higher?