Mrs. Bezos: Amazon Book Is a 'Lopsided and Misleading Portrait'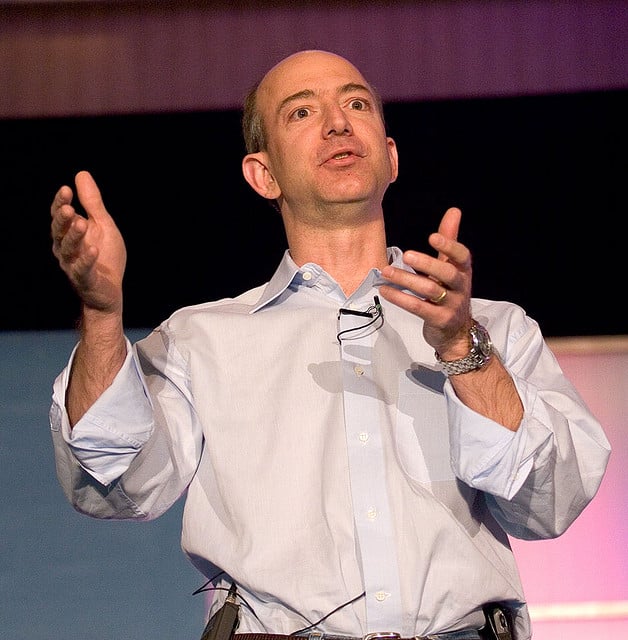 Early last month, many consumers were waiting for Brad Stone's highly anticipated book that was rumored to detail the mysterious life of CEO Jeff Bezos and the cutthroat corporate culture that is Amazon.com (NASDAQ:AMZN). It was back on October 10 that Bloomberg released an excerpt and we got a sneak peak, but now, the book has officially been on shelves for three weeks, and neither Bezos nor his company is happy with what Stone had to say.
According to Reuters, Bezos's wife, MacKenzie, posted an online review for the new book, "The Everything Store," on Monday and called it a "lopsided and misleading portrait of the people and culture at Amazon."
On Amazon's own website, she blasted Stone for having "way too many inaccuracies" and not properly fact-checking, while also accusing him of only letting the company review specific quotes. In addition, MacKenzie charged the author with blurring the lines of fiction and non-fiction, and using narrative tricks to misrepresent Amazon's true culture.
Amazon spokesman Craig Berman said in an emailed statement to Reuters, "He had every opportunity to thoroughly fact-check and bring a more balanced viewpoint to his narrative, but he was very secretive about the book and simply chose not to."

The criticism of Stone's book — which reportedly required more than 300 interviews and two years of research — was not welcomed by the author, but he stood by his product on Monday and reaffirmed its validity, describing how he fact-checked with employees, partners, and rivals of Bezos, even though the CEO did not make himself available for him.
He asserted in an interview: "They made it clear that Jeff wasn't going to participate in the fact-checking. So when it came to the moments in the story that only he would have had knowledge of, there was nothing I could do." MacKenzie was also reportedly not available for interviews.
Thus far, "The Everything Store" has not drawn any legal action from Amazon, and, interestingly, it has mostly only garnered positive support in the three weeks since its release. Stone has agreed to make minor changes to the book based on MacKenzie's review, but he maintained that "mistakes were inevitable" and seemed happy to fix anything that the CEO's wife found wrong.
Publisher Little Brown, which released the book, also stood by Stone and praised his meticulous research prior to writing his piece.
Don't Miss: The 6 Worst Things About Working for Google.