Nasdaq Settles Facebook Frenzy, Yum Brands Weathers China, and 2 Hot Stocks to Watch
Facebook (NASDAQ:FB): Nasdaq OMX (NASDAQ:NDAQ) reported a first quarter profit on the low end, resulting from an outflow of cash as payments for firms affected by the botched IPO of Facebook last May. About $62 million was paid out as reimbursement, leaving Nasdaq with $42 million in net income, or $0.25 per share — down from $84 million in net income during the a year ago. A computer glitch sparked retail market makers to pursue damages, claiming they lost a combined $500 million when orders for Facebook stock failed to go through on time.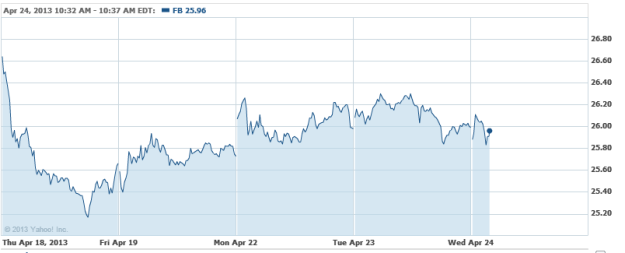 Yum! Brands (NYSE:YUM): Despite difficulties in Asia, Yum brands was able to pull earnings ahead of estimates, with $0.70 earnings per share beating by $0.10. Revenue fell behind by $0.5 billion, largely skewed by Chinese sales drop-offs and poultry supply issues, as same-store sales fell by 20 percent. Gains of 2 percent and 1 percent were seen in the U.S. and other international markets, respectively. Worldwide margins slipped 2.7 percent, including a 7 point drop in China.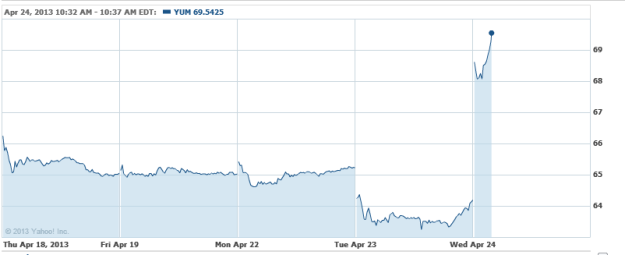 Amazon (NASDAQ:AMZN): On Monday, the senate voted 74-20 to limit debate on a new bill that would impose sales tax on certain online purchases, a bill that Amazon has supported. While the bill would level the field for brick and mortar stores, and help fund financially struggling state governments, Amazon has supported the bill as being a step towards simplifying U.S. state retail tax situation.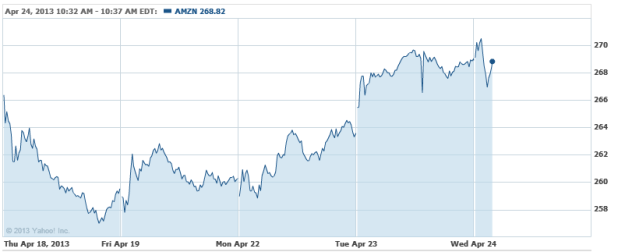 Virgin Media (NASDAQ:VMED): Virgin Media has reported its quarterly results: earnings fell at 0.46 pounds per share,  while revenue came in at 1.04 billion pounds, 3.6 percent over the same period last year. "We have had a good start to the year with accelerated revenue growth, improved churn, and strong free cash flow growth," said CEO Neil Berkett. "This positive momentum in the business positions us well for our planned merger with Liberty Global (NASDAQ:LBTYA),"  he continued.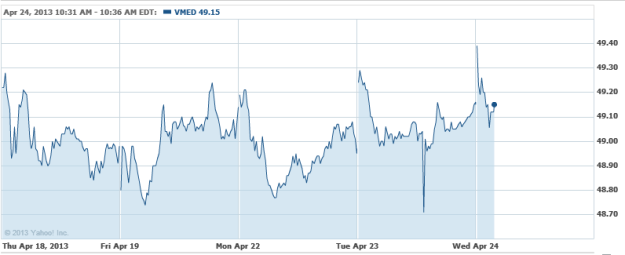 Don't Miss: Can Netflix Keep the Euphoria Alive?