Natural Gas: Is Congress's Push for Exports the Fix for Growing Supply?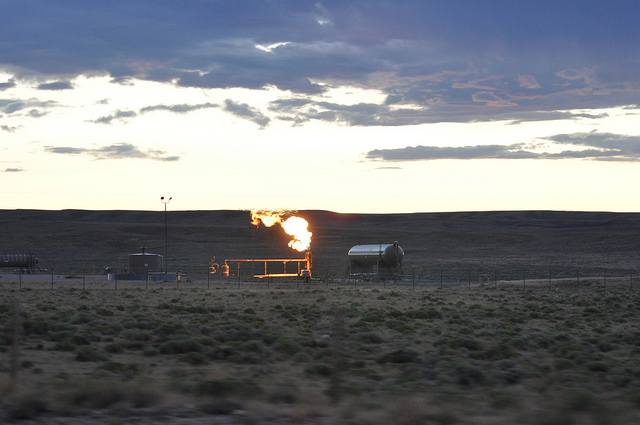 The Energy Information Administration's weekly natural gas storage report is out, and nothing too surprising is afoot. Working natural gas, or the natural gas available for the market, is up 82 billion cubic feet to 2,687 Bcf from last week. Stocks are down from this time last year, 443 Bcf less, to be exact. Working gas in underground storage is within the five-year average, though it has been steadily trending up for the past two months. Here's how natural gas storage has looked from June 2011 to present: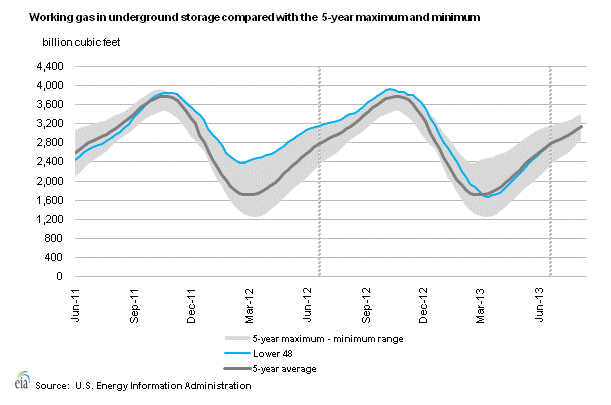 The continued increase in natural gas production, coupled with an increase in U.S. petroleum production, has contributed greatly to domestic and global energy supply. However, the Organization for Petroleum Exporting Countries recently announced that they expect their market share to decrease next year, despite an overall rise in demand.
Consumption of oil next year is expected to reach over 1 million barrels of oil per day, as the U.S. economy continues to move forward and Europe stabilizes from the worst of its recession. The U.S. is also currently moving towards decreased dependence on foreign oil, as domestic companies unlock new technology and ramp up production.
U.S. companies continue to seek approval from the Department of Energy to export more of the natural gas supply, and Congress has taken up their cause recently, writing a letter to head Ernest Moniz urging him to act fast to allow companies to get more of a global market share, before it's too late.
This chart from the EIA's weekly petroleum report shows the trend in U.S. oil imports: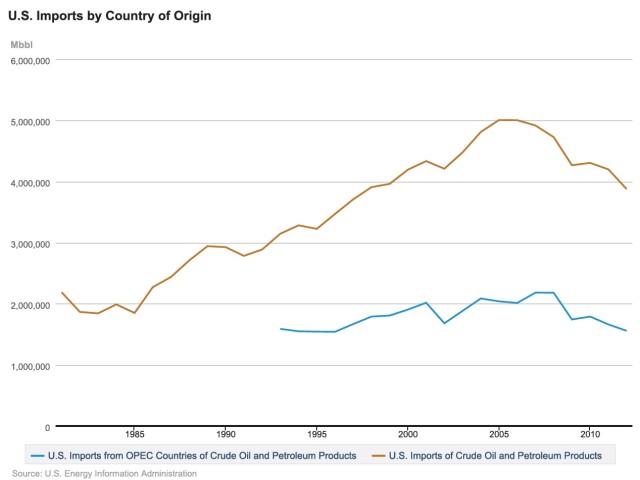 Don't Miss: Regulators on the Move: Dodd-Frank Makes Its Way to GE and AIG.