Natural Gas Supply Still Expanding With U.S. Energy Production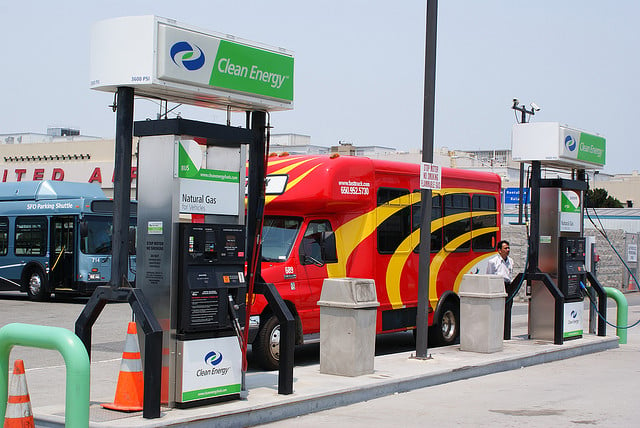 The energy picture in the United States remains largely unchanged from last week, when the Energy Information Agency released its most recent natural gas storage report. Storage for the most part continues to decline, as stocks are down 414 billion cubic feet from last year at this time and 34 Bcf below the five-year average of 2,779 Bcf despite storage going up 58 Bcf from last week.
Working gas in storage experienced its low point in April and has gradually been trending upwards since then.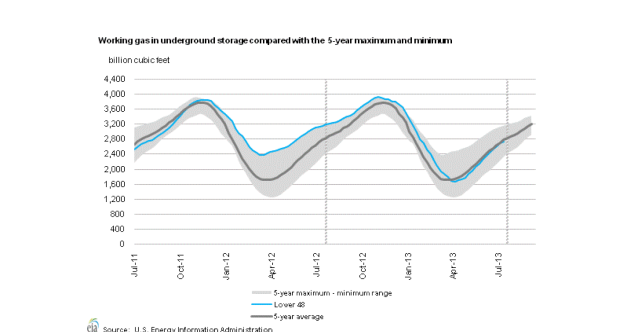 The increased demand for gas has led companies to ask permission from the government to export their surpluses, and some in Congress have taken up their cause, wanting American companies to achieve the highest amount of global market share possible.
The International Energy Agency's most recent report on gas sees a 15.6 percent increase in demand by 2018, working out to about 2.4 percent per year until then. Petroleum demand is also increasing, but supply is expected to outpace demand next year, possibly depressing prices. American oil companies have increased supply to 19.5 million barrels per day in the past 4 weeks, a 3 percent gain from the same period last year.
Don't Miss: BP Still Seeking to Halt Restitution Payments.