NBA Finals Game 7 Nets ABC Near-Record Audience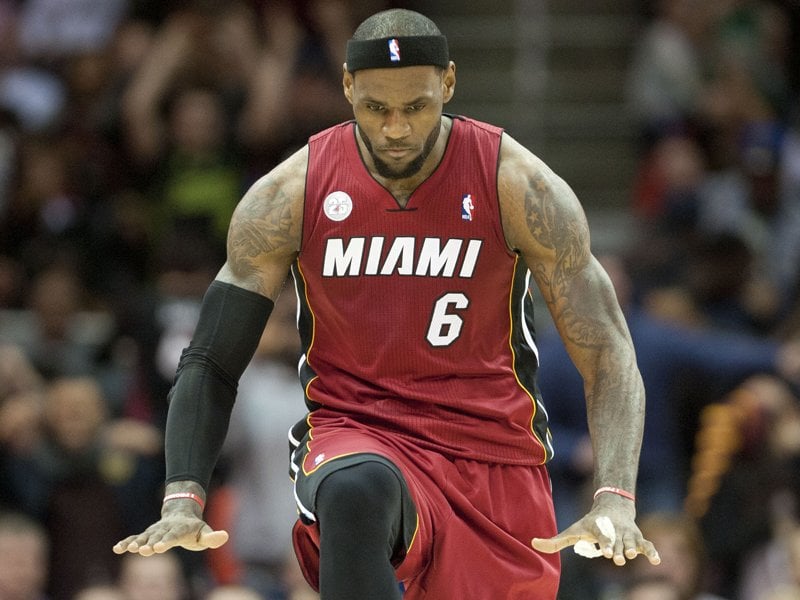 While the Miami Heat were being crowned NBA champs for the second straight year, ABC, ESPN, and Disney (NYSE:DIS) were counting reasons of their own to celebrate. Game 7 of the NBA Finals drew the second-largest audience ever for a basketball game on ABC, topped only by another Game 7 a few years back.
ABC, which sent out preliminary results of Nielsen data Friday morning, said the broadcast delivered an "overnight" rating of 17.7, in effect saying 18 percent of the nation's TV households tuned in for the game between the Heat and the San Antonio Spurs. The number of viewers was at its highest — near 23 percent — toward the end of the ballgame (11:30 p.m. Eastern Time), and viewers in the teams' home cities doubled those figures. Over 44 percent of Miami households watched the game, along with over 46 percent of San Antonio TV homes.
A championship series going to seven games is always a boost for TV ratings, and this year's finals between the Heat and Spurs were named among the best in recent memory. A spectacular Game 6 (the series' best) further added to the drama and buildup of the winner-take-all contest. Only one NBA Finals game has ever pulled in more viewers for ABC.
The winner was also a Game 7: 2010′s concluding game between the Los Angeles Lakers and the Boston Celtics. The NBA's two most storied franchises faced off for a low-scoring yet higher-rated Game 7, pulling more viewers on the dynasty narrative. The 18.2 overnight rating just eclipsed the mark of this year's final game.
The love/hate relationship of the public with Heat star Lebron James did not succeed in attracting more viewers for Thursday's game than Kobe v. Boston, yet it delivered in a big way for the network and parent company Disney. The series brought in 5 percent more viewers than last year's finals between the Heat and Oklahoma Thunder (the Heat won in 5 games).
ESPN's production of the series attracted many online viewers for the network as well, clocking over 189,000 devices for Game 7, according to Adobe SiteCatalyst. It was the largest audience ever for the broadcast of an NBA game on ESPN3, the network's online portal.
Don't Miss: Is Lululemon Stretched Too Tight?