NCR Target Raised After Q4 Results and 4 Stock Analyses to Track
Belo Corp. (NYSE:BLC): Current Price: $8.95
The company has reported a Q4 EPS of 34c with a consensus of 33c.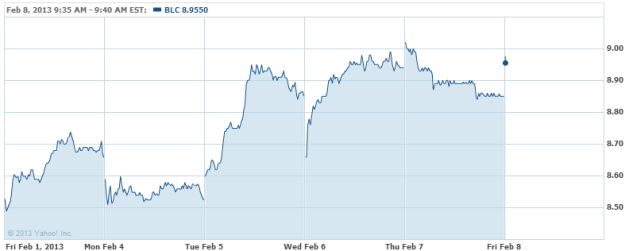 ON Semiconductor Corp. (NASDAQ:ONNN): Current Price: $8.25
Baird has increased its price target on ON Semiconductor after the company's Q4 results due to better than expected guidance, expectations for a turn-around at its Sanyo division, and a strong outlook coupled with lean inventories. Shares have an Outperform rating.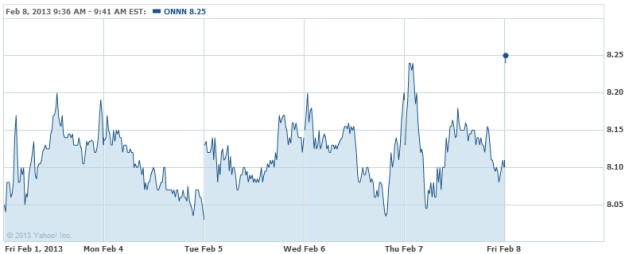 Bon-Ton Stores Inc. (NASDAQ:BONT): Current Price: $11.83
According to Buckingham, the sell-off in Bon-Ton Stores is overdone and the analyst predicts that it will see improving profitability and sales stabilization starting in 2H 2013. The firm gives the shares a Buy rating and a $16 price target.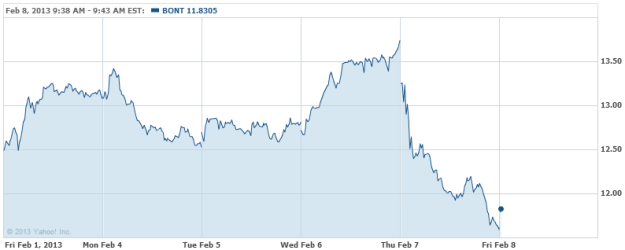 NCR Corp. (NYSE:NCR): Current Price: $29.05
The firm decided to increase its price target on NCR Corp after the company's Q4 results. The firm is convinced that shares are significantly undervalued due to its international growth and robust guidance. The firm gives the shares a Positive rating.

MAXIMUS, Inc. (NYSE:MMS): Current Price: $71.56
JMP Securities decided to raise its target on Maximus following the company's reported higher Q1 EPS than predicted. The firm believes that the company will generate elevated growth across 2014 and beyond and it keeps its Outperform rating on the stock.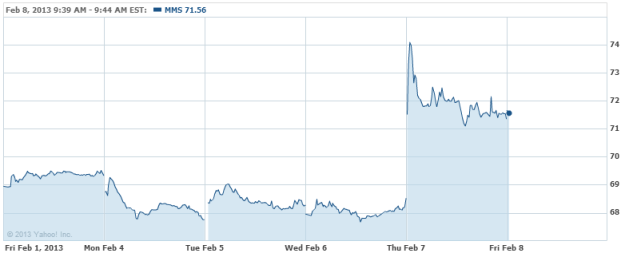 Investing Insights: Is NVIDIA a Bargain Here?