NeoStem: A Stem Cell Company Worth Watching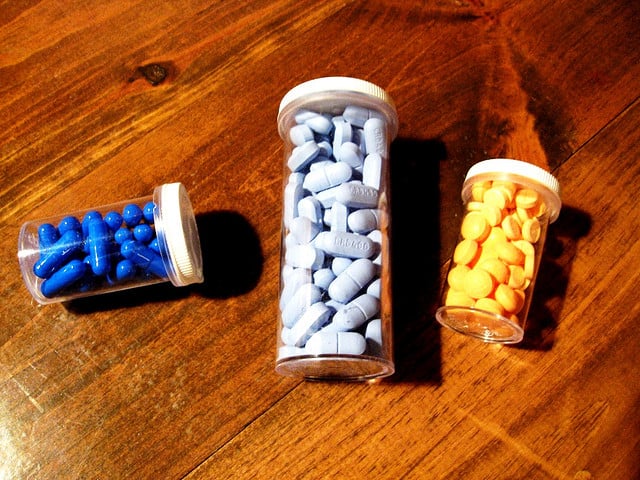 One area of medicine that has been talked about for years is stem cells and whether or not using them can be effective in treating life-threatening illnesses. Although the progress has been slow, this area of focus is beginning to gain serious steam as some of the brightest minds in medicine attempt to find creative ways to appease those with a critical view of this medical niche. While the regulatory and legal issues play out in the courts, one company is making a big move in the lab. That company is NeoStem (NASDAQ:NBS).
NeoStem is quickly becoming one of the leaders in the stem cell industry. The company is involved with the discovery, development, and commercialization of novel proprietary cellular therapy products. NeoStem also operates a contract development and manufacturing organization called Progenitor Cell Therapy. One major advantage that NeoStem has over its peers is that it's able to combine a therapeutic development business with a revenue-generating service provider business. This is extremely favorable for shareholders as it will reduce the future need for secondary offerings as the company should be able to generate sufficient cash flow through Progenitor Cell Therapy to fund its research & development.
Since the beginning of May, shares of NeoStem have had a solid run and are currently up by roughly 25 percent since then. In late summer, shares actually traded as high as $9.89, almost 100 percent higher than the low set on April 30. The strong technical performance can be attributed to four main items including a reverse split, a listing on the NASDAQ, growth of Progenitor Cell Therapy, and anticipation of the PreSERVE Phase 2 trial data, with announcements expected in the summer of 2014.
In July, NeoStem began its transformation with the announcement of a 1-for-10 reverse split. This split reduced the number of outstanding shares from 197 million to 19.7 million. A few weeks after the reverse split took effect, NeoStem also made the decision to list on the NASDAQ. Both of these decisions helped to raise the visibility of the company and increase the potential for institutional investors.  Retail shareholders were pleased as well as it provided them with improved liquidity and fill prices. With the stock's image enhanced, NeoStem management has been able to devote its attention to building the business around Progenitor Cell Therapy and AMR-001.
Progenitor Cell Therapy is the company's CDMO (contract development and manufacturing organization). PCT has been able to provide manufacturing, regulatory, and commercialization expertise for some of the biggest cell therapy companies in the world.  PCT was responsible for developing the manufacturing process for Dendreon's (NASDAQ:DNDN) Provenge Cell Therapy. For the third quarter 2013, Progenitor generated $3.7 million in revenue and has generated a total of $10.6 million for the year so far. This revenue generation is extremely exciting for investors, as it will eventually offer the opportunity to self-fund its research and development efforts while minimizing the need to raise money through secondary offerings.  The future growth can be seen by looking at NeoStem's recent announcement that PCT has expanded its relationship with ImmunoCellular Therapeutics (NASDAQ:IMUC) for dendritic cell vaccines.
PCT is currently manufacturing ICT-121, a dendritic cell vaccine targeting CD133 cells, in a Phase 1 trial for glioblastoma multiforme.
PCT also manufactured Phase 2 clinical supplies of ICT-107, a dendritic cell-based vaccine targeting six tumor-associated antigens for recently diagnosed GBM.
Under this new agreement, PCT will manufacture clinical supplies of ICT-140, a dendritic cell vaccine targeting seven ovarian cancer antigens.
The expanding relationship with ImmunoCelluar Therapeutics is another sign that Progenitor Cell Therapy should end up growing significantly in the future. The deal with Dendreon also speaks to the global recognition of Progenitor's capabilities.
In addition to NeoStem's revenue generating division, investors likely have their attention squarely focused on the upcoming results from the AMR-001 PreSERVE Phase 2 trial. The announcement of the enrollment completion is expected anytime now and the data results will be announced 6-8 months after, which gives us a timeline of the 2014 summer. AMR-001 is a chemotactic hematopoietic stem cell product comprised of autologous bone marrow derived CD34+/CXCR4+ cells selected to treat damaged heart muscle after acute myocardial infarction.
AMI represents a potential $1.2 billion annual market for the company; so given that NeoStem's market cap is just $125 million and that the full results are just 6-8 months away, I fully expect a significant price increase between now and the announcement. Both traders and long-term investors are likely to enjoy the activity that is certainly coming.
Investors should also be aware that NeoStem is working on some exciting programs in addition to PCT and AMR-001. Athelos, a division of NeoStem, is focused on developing therapies using a person's own cells to treat disorders of the immune system. NeoStem is collaborating with the University of California at San Francisco on the development of Tregs (regulatory T-cells) for the treatment of type 1 diabetes, steroid resistant asthma, and organ transplant rejection. The partnership with UCSF will help advance NeoStem's clinical program toward a Phase 2 trial, which will provide investors with another major catalyst to look forward to.
GBI Research estimates that the type 1 diabetes market is expected to reach $13.2 billion by 2017. With that being 4 years away, it gives NeoStem plenty of time to advance its Athelos program to a point where it may be able to capture a significant piece of that market.
The opportunities appear to be endless for NeoStem. In addition to the programs the company is currently working on, it's likely that NeoStem could apply its technology to other indications down the road, which would generate even more revenue and likely result in NeoStem becoming a billion-dollar company. While that is still some time away, it certainly is something to consider.
Follow Tom on Twitter @tommymeyer82.
Don't Miss: Warren Buffett: Great Investor or Greatest Investor?