NeoStem: Final Data Is Just Around the Corner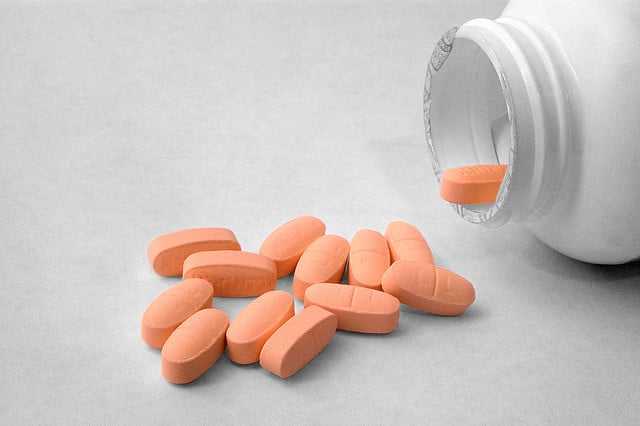 The year 2013 has certainly been an amazing one for biotechnology stocks. Several of the most popular biotechnology/healthcare ETFs have generated significant returns over the past year such as
iShares Dow Jones US Healthcare ETF: + 34 Percent
iShares NASDAQ Biotechnology Index Fund: + 56 Percent
SPDR S&P Biotech ETF: + 39 Percent
In light of these returns, investors are probably looking ahead to the 2014 biotechnology landscape in search of stocks that may help the industry continue its torrid pace. One stock that investors need to keep their eyes on is NeoStem (NASDAQ:NBS). On Monday, NeoStem announced that it had completed enrollment for the AMR-001 PreSERVE Phase 2 trial. This enrollment completion now means that investors can focus squarely on the data announcement, which is expected 6-8 months from now (Summer 2014).
Diversified Business Strategy
Executives of NeoStem have built a diversified company with the potential to succeed in several different areas including:
Progenitor Cell Therapy: NeoStem's contract development and manufacturing organization. PCT has manufacturing, regulatory, and commercialization expertise for therapeutics development. Thus far in 2013, PCT has generated roughly $10.6 million in revenue.
Athelos: A clinical development program seeking to engineer therapies using a person's own cells to treat disorders of the immune system.
VSEL Technology: VSELs (Very Small Embryonic-Like Stem Cells) may have the potential to differentiate into target tissue and create cellular regeneration. A recent study that was conducted at the University of Michigan demonstrated that VSELs could regenerate bone in a mouse model. In light of this research, NeoStem hopes to soon begin the first human trial using VSELs for the treatment of periodontitis.
This diversification will serve investors well as NeoStem continues to build a business that is on the cutting edge of breakthrough medical developments. But the one area that perhaps has the most immediate potential on the share price is the potential of AMR-001.
AMR-001 Potential
Last week, a popular biotech among investors failed in their Phase 2 trial. That company was ImmunoCellular Therapeutics (NYSEMKT:IMUC). That failure seemed to have a negative impact on a subset of biotech stocks but fortunately there is no comparison between ImmunoCellular and NeoStem. Now that we've gotten that out of that way, let's focus on AMR-001. With final data just 6-8 months away, there is a good chance that NeoStem shares could begin to run higher heading into the data readout. This is typical for a lot of biotech trials that have the potential that AMR-001 does. AMR-001 is a stem cell product containing bone marrow derived CD34+/CXCR4+ cells that have the ability to treat help repair damaged heart muscle after acute myocardial infarction.
A heart attack occurs when blood flow to a part of the heart is blocked for an extended period of time. This oxygen deprivation will normally cause extreme damage to a part of the heart muscle. Sometimes, a part of the heart muscle even dies. It appears that AMR-001 may be able to reverse the lack of oxygen. Several pieces of medical literature indicate that AMR-001 has the ability to increase blood flow to the heart muscle through angiogenesis. Angiogenesis is a process through which new blood vessels form from pre-existing ones.
During the Phase 1 trial, data showed that patients on AMR-001 demonstrated an improvement in resting perfusion rates at six months and an improvement in ejection fraction (amount of blood pumped out of a ventricle with each heartbeat). Additionally, no major safety problems were noted among the 31 patients enrolled in the trial.
Market Opportunity & Valuation
It is estimated that there are 800,000 AMI events each year. Of those, 160,000 are related to a left ventricular ejection farction (the target market for NeoStem). Patients that suffer from this are at increased risk of developing the following conditions:
Congestive Heart Failure
Acute Coronary Syndrome
Heart Arrhythmias
Premature Death
All told, the target market opportunity for AMR-001 is estimated to be $1.2 billion each year. This is not factoring in that AMR-001 could potentially be used for other indications in the future. In fact, NeoStem plans to file an IND to use AMR-001 to stop the progression of congestive heart failure. Currently, NeoStem is valued at approximately $125 million. Given the potential market size of $1.2 billion per year, it would appear that shares are significantly undervalued at this point in time.
Earlier this year, Aegis Capital initiated coverage of NeoStem and completed a sum-of-the-parts valuation analysis. The firm concluded that the value of NeoStem as a whole was roughly $650 million and the value for AMR-001 was $250 million. So, even if we exclude all the other parts of NeoStem's business and only consider AMR-001, shares should be trading double the current level. I expect shares to begin trading higher as the final data readout approaches. I anticipate shares could be trading between $9 and $10 by the spring of 2014. It appears that several major financial players do as well based on the institutional holdings as of September 30, 2013.
Institutional Holdings
When trading biotechnology stocks, I like to see if there are institutions backing the company. This gives me additional confidence in my investment, especially with a major Phase 2 trial looming around the corner. In NeoStem's case, the institutions that have taken a position include the following:
Vanguard Group — 339,064 Shares
Perceptive Advisors — 331,593 Shares
Morgan Stanley — 142,242 Shares
Sophrosyne Capital — 71,100 Shares
Royal Bank of Canada — 67,500 Shares
Oxford Asset Management — 64,023 Shares
The really encouraging part is that the Morgan Stanley (NYSE:MS), Sophrosyne, Royal Bank of Canada, and Oxford positions were initiated in the last quarter. The companies likely conducted their due diligence in the summer and understood the potential that AMR-001 has, and the potential of NeoStem as a whole.
Final Thoughts
NeoStem appears to be a promising small-cap biotechnology stock capable of developing some significant medical breakthroughs in the coming years. With an expected catalyst taking place in the summer of 2014, and a current share price that offers significant return potential, investors may want to consider getting in now before it's too late.
Matt Levy is a research analyst with Onyx Research Associates based out of Charlotte, North Carolina. Matt spends most of his time researching micro-cap and small-cap equities that are severely undervalued by the market. After a careful look at both fundamentals and industrial changes, Matt is able to uncover promising investment opportunities.
Don't Miss: 4 Reasons Why Employers May Choose Private Healthcare Exchanges.