NeoStem's AMR-001 Has Strong Chance of Success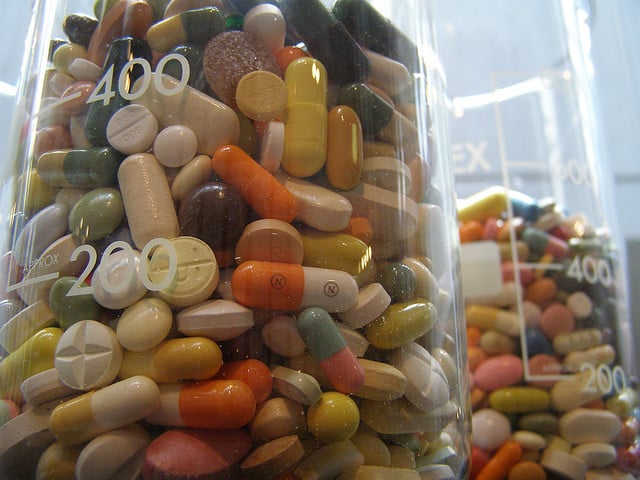 Biotechnology stocks offer investors the opportunity for massive returns, but also carry a relatively high level of risk. Before investing in biotechnology stocks, investors should always have a strong grasp of the risk/reward opportunity. In addition to evaluating biotechnology stocks based on their fundamentals and platform, it is critical to also identify catalysts that could have a big impact on a company's share price. One company that has a major catalyst coming up later this year is NeoStem (NASDAQ:NBS). Based upon prior data and other scientific research, NeoStem is likely to demonstrate efficacy in its AMR-001 Phase 2 trial.
NeoStem is a biotechnology company focused on the discovery, development and commercialization of novel proprietary cellular therapy products. The company also operates a contract development and manufacturing organization that provides services for the regenerative medical industry. Although the company is building a platform with several critical technologies, the one that investors are likely keeping their eyes on is Amorcyte AMR-001, which is used in the prevention of major adverse cardiac events that can develop after acute myocardial infarction.
In late December, NeoStem announced completion of enrollment in its PreSERVE AMI study. PreSERVE AMI is a randomized, double-blind placebo-controlled Phase 2 clinical trial that is evaluating AMR-001 for the treatment of patients with left ventricular dysfunction following acute ST segment elevation myocardial infarction (or, STEMI). The primary endpoint of the trial will be increased cardiac perfusion at baseline and 6 months. The secondary endpoints will include quality of life measures and the safety profile. In the same announcement, NeoStem also told investors that it expects to reveal the final data during the third quarter later this year.
After a person suffers a heart attack, the body will attempt to repair the injury. However, the body's natural repair process is not typically enough. After a heart attack, the heart can develop a "dead zone" of tissue, known as the infarct zone. Once the dead zone has developed, the nearby healthy cells start to become over worked because they're trying to pump extra blood. At this point, a hypoxic induced signal is sent out which causes CD34+ cells to respond. Unfortunately, this response is not typically strong enough to result in a full repair. Instead, the infarct zone usually results in further heart damage and chronic kidney disease.
Scientists have determined that the process that results in increased heart disease risk is ventricular remodeling. This is where NeoStem's AMR-001 comes into play. AMR-001 is an autologous bone marrow-derived, CD34 positive selected stem cell product. In earlier studies, it has shown the ability to decrease ventricular remodeling.
In 2009, NeoStem presented data from its AMR-001 Phase 1 trial. The results were extremely impressive. A couple of the really important data points were:
Patients that received 10 to 15 million cells demonstrated significant improvement in resting perfusion rates at 6 months as compared to patients that received only 5 million cells.
Patients that received 10 to 15 million cells showed significant improvement in ejection fraction (+4 percent versus just +1 percent), end systolic volume (-5.7mL versus just -0.1mL), and infarct size (-10 percent versus just -3 percent).
No adverse events.
A few bloggers have expressed concern over a Swiss study that announced results in April 2013. The study found that there was no improvement in heart function after patients were injected with bone marrow-derived stem cells. Fortunately for NBS investors, that trial was below the dosing threshold that NeoStem established in its Phase 1 trial. As mentioned above, AMR-001 demonstrated significant improvement in resting perfusion rates in patients that received between 10 and 15 million cells as compared to patients that received 5 million cells. The Swiss study would have likely reached a different conclusion had they followed NeoStem's lead.
A second concern relates to the amount of time that NeoStem took to complete enrollment of patients in the Phase 2 trial. Given the patient population, this should not be a concern. As mentioned earlier, the body does have its own ability to recover from heart attacks. Sometimes it is enough and sometimes more needs to be done. As these patients were coming in for the trial, it was unclear how many would be able to recover on their own and how many would be strong candidates to receive AMR-001. There wouldn't be much point in treating someone who had the ability to recover naturally as that would skew the final results towards AMR-001's favor. Instead, NeoStem followed a thorough and detailed approach in an effort to precisely define the Phase 2 population and remove variability from the final results.
NeoStem remains on track to announce final data either in July or August of this year. If successful, NeoStem's share price is likely to jump substantially. AMR-001 is successful, will have the potential to reach a large target population. In the U.S. alone, there are more than 160,000 STEMI victims each year. The annual market opportunity has been estimated to reach $1.2 billion. As the baby boomer population continues to age, the target population is likely to increase which would mean additional opportunity for AMR-001.
James Ratz is a portfolio manager with Zebra Capital based out of Los Angeles. He focuses on providing actionable information to investors of all levels.
More From Wall St. Cheat Sheet: