NetApp Tracks Towards Better Q3 Finish and 4 Stock Analyses to Track
Comstock Resources Inc. (NYSE:CRK): Current Price: $14.04
According to FBR Capital, it is an aggressive buyer of Comstock Resources shares after the recent sell-off. FBR thinks that investors are paying nothing for the company's Permian platform at current share levels, and the firm keeps its Outperform rating and a $26 price target on the stock.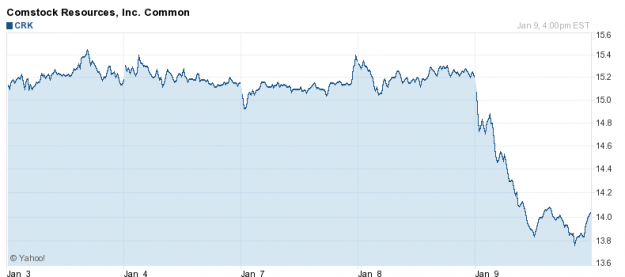 Amazon.com Inc. (NASDAQ:AMZN): Current Price: $266.35
Deutsche Bank has named Amazon.com as its favored name in large cap e-commerce, due to its view that the company is one of a few with the ability of raising revenue by ten times over the next few years. The firm believes that margin expansion is the biggest catalysts for Amazon shares, and the firm believes that the margin expansion may materialize as soon as Q1. The firm gives the stock a Buy rating and a $305 price target.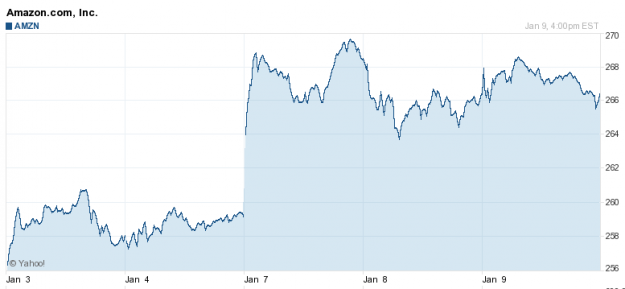 Start 2013 better than ever by saving time and making money with your Limited Time Offer for our highly-acclaimed Stock Picker Newsletter. Get our fresh Feature Stock Pick now!
NetApp, Inc. (NASDAQ:NTAP): Current Price: $32.54
According to Piper Jaffray, its channel checks show that NetApp has begun to track toward a better Q3 finish than previously expected with consistent demand for all of the company's core FAS platforms. Piper is convinced that NetApp is the ideal position for market share gains during 2013, and the firm keeps its Overweight rating and increased its price target to $38 from $36 on the stock.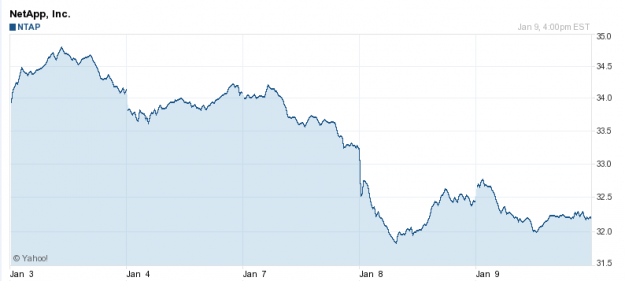 Fusion-IO, Inc. (NYSE:FIO): Current Price: $19.58
Piper Jaffray has stated that its channel checks during the quarter show that Fusion-io's revenue has the potential to come in a bit softer than expected considering the modest slowdown in enterprise and at Apple (NASDAQ:AAPL). Piper believes that there were several positives in the quarter, including the completion of the certification process at Cisco (NYSE:CSC) along with ramping demand from NetApp (NASDAQ:NTAP). Because of this, the firm continues to believe that Fusion-io will be able to keep its annual outlook of 45 to 50 percent growth, although it experienced a weak December quarter. Piper reiterates its Overweight rating and a $33 price target on the stock.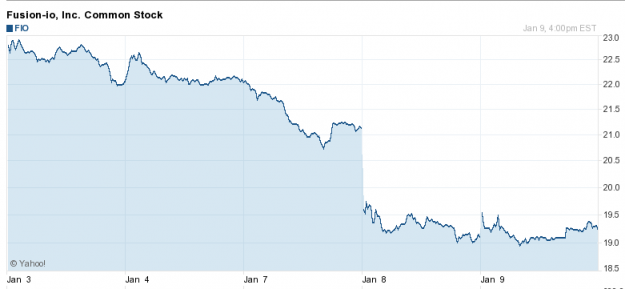 EMC Corporation (NYSE:EMC): Current Price: $24.17
Piper Jaffray thinks that EMC's Q4 results are likely to be a positive catalyst for shares following channel checks that indicated the results may possibly come in toward the high-end of guidance. Piper keeps its Overweight rating and a $29 price target on the stock.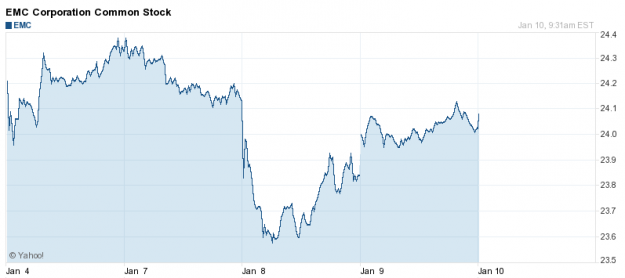 Don't Miss: Sirius XM: Will 2012 Be a Year to Remember?