Netflix Gains Another Comedy Special With Aziz Ansari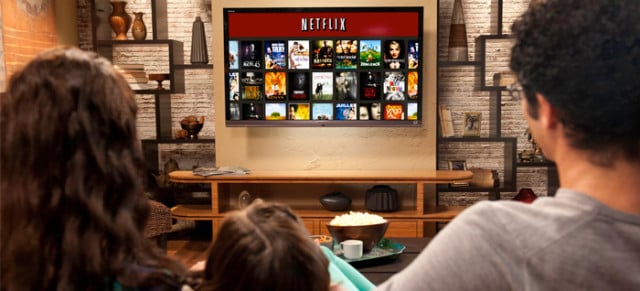 The Netflix (NASDAQ:NFLX) revolution continues. Comedian Aziz Ansari has decided to release his newest stand-up special straight to Netflix rather than having it premiere in another format before appearing on the popular video streaming platform.
Ansari's newest special, entitled Buried Alive, will arrive on Netflix November 1 and will be the biggest show that Netflix has premiered thus far. Ansari told the New York Times that Netflix "seems like it's the closest delivery service of media we have that actually matches up to our preferences and expectations."
Ansari's first comedy special premiered on Viacom's (NASDAQ:VIA) Comedy Central in 2010 and for his second stand-up special in 2012 he decided to follow the precedent set by fellow comedian Louis C.K., releasing the special through his website at a price of $5. But Ansari explains that it's hard not to notice the trend of how his fans are watching his specials. "They always mention that they watched it on Netflix," he says.
The new comedy special from Ansari will be the first of a series of comedy specials set to premiere on the streaming service — specials by Marc Maron and Kathleen Madigan are currently in the works.
What sets this new series of comedy specials apart is Netflix's commitment to promoting them on the same level as new original series like Arrested Development and Orange is the New Black.
Ted Sarandos, the chief content officer for Netflix, says that Ansari's special is the first example of the company's new commitment to original comedy content. "We've been working to make Netflix a great home for comedians to do their best work and to support their live performance careers, and having Aziz debut his new show with us is a validation of that strategy," he told the NY Times via email.
While Ansari's 2012 experiment with releasing content directly to fans like Louis C.K. was successful, he explained that it was "kind of preaching to the choir" — meaning that while the content got to his fans, it wasn't the best platform to reach new viewers. Netflix, now with almost 30 million U.S. viewers, is now undeniably the best platform for reaching a wide audience.
If you're a Netflix subscriber, it's an exciting time to be a fan of original content. The amount of news coming from the Netflix-front is enough to make you dizzy and Ansari explains, "It's an interesting time for someone to be releasing content." He continues, "No one's quite figured out things. You can do all types of things. At this moment, it really seems like Netflix is the way to go."