Netflix Grabs Headlines at the Emmys, Washington Post's Purchase from United Tech, and 2 More Hot Stocks
Netflix Inc. (NASDAQ:NFLX): Both House of Cards and Arrested Development have become the first digitally distributed series to win a major Emmy nomination. House of Cards was nominated for nine awards and Arrested Development, three.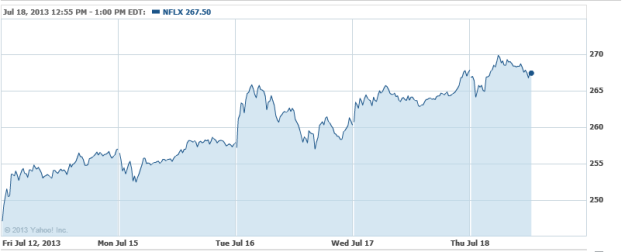 Washington Post Co. (NYSE:WPO): In efforts to diversify, Washington Post Co. has agreed to purchase Forney, a provider of products and systems for power and industrial boilers previously held by United Technologies (NYSE:UTX). The buy is on the heels of the company's purchase of Celtic Healthcare and is part of a larger "ongoing strategy to invest in companies with "demonstrated earnings potential and strong management teams," Seeking Alpha notes. Financial terms were not disclosed.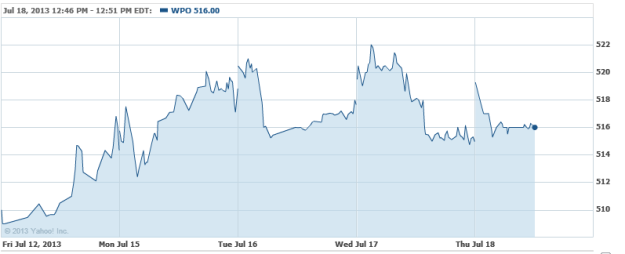 Glu Mobile (NASDAQ:GLUU): Shares of Glu are on a tear after the company revealed that the game-publishing aspect of MGM (NYSE:MGM), MGM Interactive, has obtained a warrant that's good for 3.33 million shares at $3 through July 2018. The deal is at least in part related to Glu's development of games under MGM's James Bond franchise.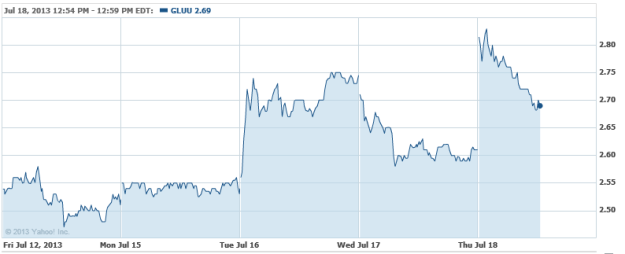 Sherwin Williams (NYSE:SHW): Shares have slid on the company's latest quarterly results, which saw revenue of $2.71 billion fall $0.07 billion short of expectations. The 13.4 percent year-over-year earnings growth is owed to "improved operating results of the paint stores and global finishes groups," while acquisitions left no lasting footprint on the bottom line. Separately, Mexico's federal competition commission has stopped Sherwin's acquisition of of paint company Consorcio Comex for $2.34 billion.