Netflix in Talks With Pay-TV, Alibaba Wants to Beat Wal-Mart: Morning Buzzers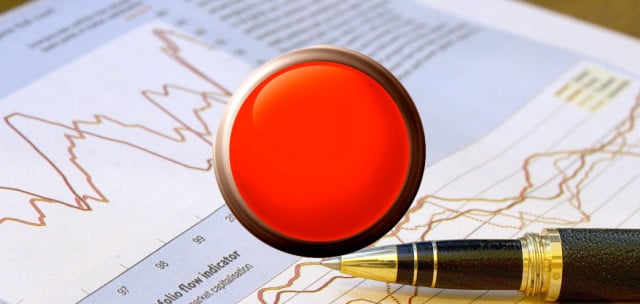 U.S. stock futures fell Monday morning as the partial government shutdown continued. U.S. borrowing authority will lapse on Thursday, and the country will run out of money to pay its bills by the end of the month. Investors are showing caution, as the possibility of a default and the economic effects of the shutdown are becoming more serious as the impasse drags on.
Futures at 8:30 a.m.: DJIA: -0.74%, S&P 500: -0.79%, NASDAQ: -0.64%.
Here's your cheat sheet to what's buzzing Monday morning.
Netflix (NASDAQ:NFLX) is reportedly in negotiations with pay-TV providers Comcast (NASDAQ:CMCSA) and Time Warner Cable (NYSE:TWC) among others to provide its service as a part of pay-TV packages and allow pay-TV providers to include Netflix as an app on their set-top boxes. According to people familiar with the matter who spoke to The Wall Street Journal, talks are in early stages and could still break down. Netflix cut a similar deal with the U.K.'s Virgin Media recently, but pay-TV and Netflix are still enemies in many ways, although they are apparently willing to explore partnerships.
Alibaba has some big plans aside from the Chinese e-commerce giant's upcoming IPO. Alibaba is planning to invest $16 billion between now and 2020 to build out its infrastructure, with the goal of reaching millions of consumers in China's interior. Reuters reports that about $15 billion will come from the company's IPO, which has been rumored to take place in the U.S. Alibaba Chief Executive Jonathan Lu told Reuters that he expects the company's transactions to reach $490 billion by 2016, which will top Wal-Mart Stores (NYSE:WMT), making Alibaba the largest retailer in the world.
General Motors (NYSE:GM) will open a new $200 million plant in Arlington, Texas, on Monday designed to help the company cut logistics costs, The Wall Street Journal reports. The new metal stamping plant will reduce shipping costs by $40 million, as it's located right next to a General Motors assembly plant. Company CEO Dan Akerson is trying to increase General Motors's North American margins from 8 percent to 10 percent as the company seeks to stay ahead of rival Ford (NYSE:F).
Boeing Co. (NYSE:BA) may have to furlough employees if the government shutdown persists through the week. Bloomberg reports that the furloughs would occur at Boeing's defense, space, and security unit. A Boeing spokesman outlined several events that could cause workforce reductions, including stop-work orders from Boeing's partners, a shortage of government inspectors, funding cuts, or reduced access to federal buildings where employees work.
Follow Jacqueline on Twitter @Jacqui_WSCS
Don't Miss: Will JPMorgan's Losses Be Much Ado About Nothing?