Netflix Price Targets Rise and 4 Other Hot Stocks
Cantor Fitzgerald has raised its price target on Netflix (NASDAQ:NFLX) from $150 t0 $180, and maintained its Buy rating on the movie streaming service. As analyst Youssef Squali explains, Netflix was ahead of the curve in its market, and able to entrench itself as a dominant force in Internet TV:
"Recent conversations with management keep us positive on the name longer term, as we believe that Netflix holds a unique position to benefit disproportionately from the rise of Internet TV, where users control timing, length of content and viewing platforms. The company's expanding content selection, lineup of exclusive and proprietary titles and improving personalization not only make its offering more compelling for consumers, but also afford the company price leverage, which we believe is not adequately contemplated in current expectations."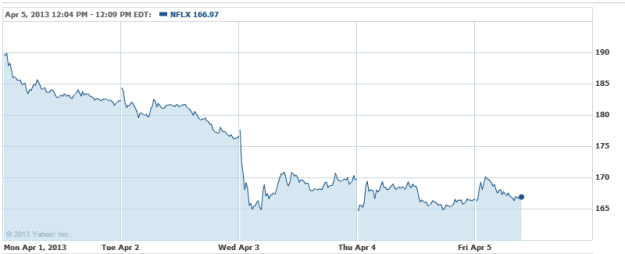 Concerns among analysts and investors continue with Wal-Mart's (NYSE:WMT) negligence to apply appropriate staffing in its stores, greatly reducing possible sales figures, particularly in its perishable foods department. As a growing trend of fresh food sweeps over the U.S., Wal-Mart is missing out on the opportunity, by putting more resources in management training and education than more able bodies on the floor to maintain healthy stock levels. On a positive note, the company was able to secure ultra-low bond rates in a deal which includes $1.25 billion of 1.125 percent debt maturing in April of 2018, $1.75 billion of 2.55 percent, 10-year debt and $1 billion of 30-year securities, Bloomberg said.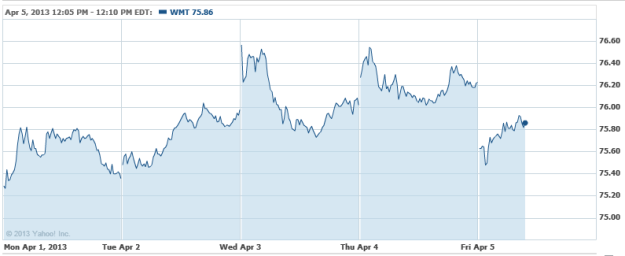 Michael Dell is at the foot of a very wide-spread fork: should he accept a deal with Blackstone Group (NYSE:BX) to buyout his namesake company be reached that sidesteps his role as CEO, Dell will sell his 15.6 percent stake in Dell (NASDAQ:DELL), or walk away? Alternatively, he may be able to retain his role as CEO, and end up with a 50 percent or so holding of the company — it all comes down to his discussions with Blackstone about his role in the buyout, which have yet to occur. Blackstone would prefer to have Dell on its side, and use some of the $4.5 billion that he pledged to Silver Lake in his own bid for the company.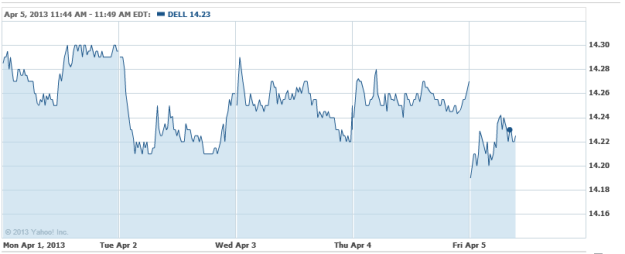 Energy giant British Petroleum (NYSE:BP) is expected to ask a judge today if it can halt payment of settlement claims, citing that the administrator handling the claims' decisions may cost the company billions more than expected. Patrick Juneau (the settlement administrator)'s decisions have already exposed BP "to hundreds of millions of dollars in fictitious 'losses' that were never contemplated by the agreement," the London-based oil company said in court papers last month, Bloomberg said. "Although the ultimate exposure is at this time inestimable, it grows daily and could cost BP billions," BP said in its filing. The Deepwater Horizon spill, which spewed an estimated 4 million barrels of oil into the Gulf of Mexico off of Louisiana, killed 11 people and did an indeterminate amount of damage to the economies that rely on the Gulf for business.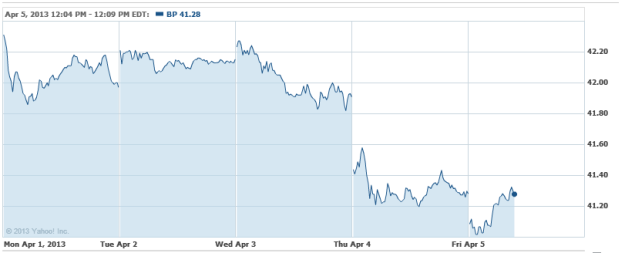 Don't Miss: TV on the Rocks: NBC's Late-Night Shake-Up Is a Sign of the Times.