Netflix Stumbles But Carl Icahn Prospers and 2 More Heavily Traded Stocks to Follow
Netflix Inc. (NASDAQ:NFLX): Current price $324.10
Netflix shares are down around 8.5 percent Tuesday afternoon, but Carl Icahn says that he has enjoyed an approximate 465 percent return on his initial investment in the firm. So what if a negative analyst note from Bank of America Merrill Lynch has stolen a bit of the bounce out of Netflix's stock? Last fall, Icahn indicated that he had bought some 5.54 million shares in Netflix at an average price of around $58 each. They will close Tuesday at about $324, if nothing much changes until the bell. Back at that time, Icahn called the firm undervalued and speculated that a sale of the video service could be sensible. On Monday, executives proudly boasted that the video service had reached 40 million subscribers globally.
Tellabs Inc. (NASDAQ:TLAB): Current price $2.44
Ryan & Maniskas LLP is investigating potential claims against Tellabs board of directors in regards to possible breaches of fiduciary duty and other violations of law connected with the firm's efforts to sell itself to Marlin Equity Partners, in a deal valued at about $891 million. Through the terms of the proposed transaction, Tellabs' stockholders will receive $2.45 for each share of Tellabs common stock they hold.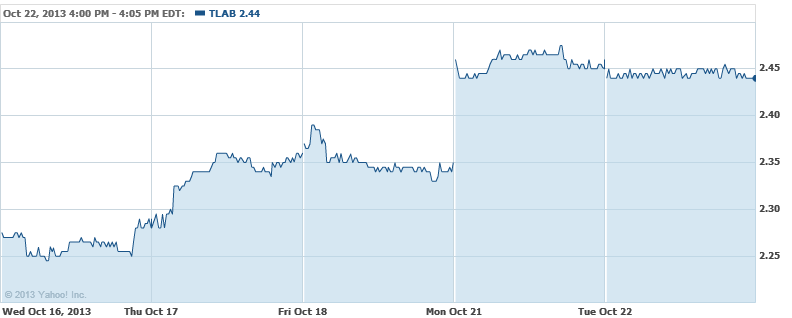 Cisco Systems Inc. (NASDAQ:CSCO): Current price $22.65
On Tuesday, The University of Alberta and Cisco announced the establishment of a research chair of Cisco healthcare solutions, which will attempt to determine how advanced technologies and strategies may support health care. The endeavors of the Chair will include research, development, and innovation in the use of transformational technologies that are conducive to collaboration, productivity and efficiency in health care in Canada and over the world. Cisco will provide $2 million over 10 years to establish a research chair.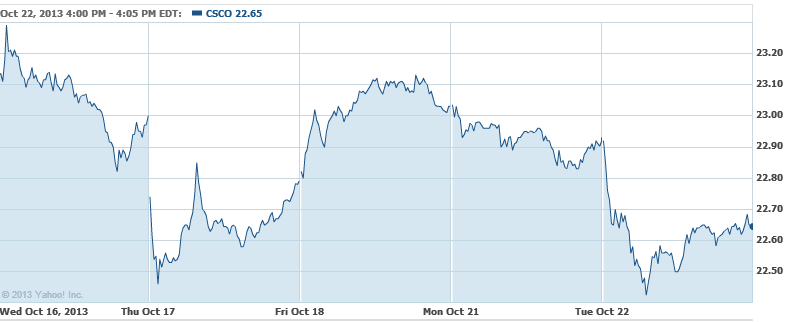 Don't Miss: Netflix's Earnings Show That It's Slowly Taking Over the World.