Netflix's Assertions, AstraZeneca Hits Employee Snag in China, and 3 More Hot Stocks
Netflix (NASDAQ:NFLX): With its results on deck for a post-bell release, analysts are expecting earnings per share to jump to 40 cents from 11 cents a year ago, while revenue climbed 20.6 percent to $1.07 billion. Despite the anticipated strong performance, Seeking Alpha writer Michael Blair says, "Netflix is expensive." Blair adds that "book value of about $15 a share provides not much in the way of tangible asset value to support the share price."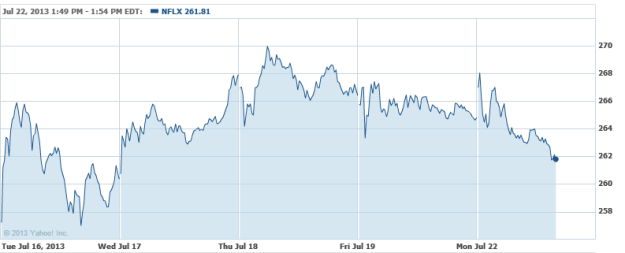 AstraZeneca (NYSE:AZN): Chinese authorities have reportedly detained an AstraZeneca employee following a visit to the company's Shanghai offices on Friday, but the company said it believes the "investigation relates to an individual case," and is not drawing connections to the debacle with fellow pharmaceutical giant GlaxoSmithKline (NYSE:GSK).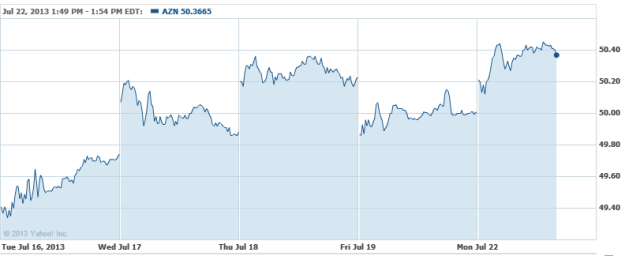 Isis Pharmaceuticals (NASDAQ:ISIS): A Phase II trial of the ApocIII Rx drug has revealed that in combination with cholesterol-lowering fibrate treatment it showed significant reductions of the apolipoprotein C-III (apoC-III) protein and triglycerides, a form of fat that damages the blood. The result "solidifies APOCIIIRx as one of the leading value drivers" for the company, according to analyst musings. Levels of apoC-III fell by up to 70 percent and those of triglycerides by as much as 64 percent, while high-density lipoprotein cholesterol (HDL-C), or "good" cholesterol, increased by up to 52 percent.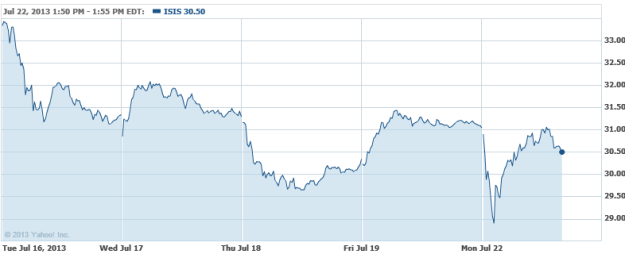 Deutsche Bank (NYSE:DB): Deutsche is looking to cut its balance sheet in excess of 20 percent over the next two-and-a-half years as it mounts efforts to bring its equity-to-assets ratio more in line with the 3 percent target mandated under European regulations based on Basel III standards. The bank may also allow the release of as much as 6 billion euros in convertible bonds once it receives more information from Germany's bank regulator about how the hybrid equity capital will be treated.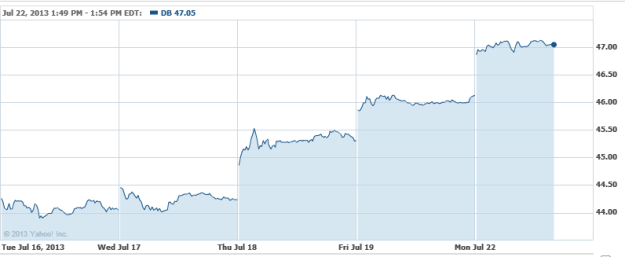 Mela Sciences (NASDAQ:MELA): Following a spot in The New York Times that featured Mela's melanoma-finding computer vision device MelaFind, which uses algorithms to pick out irregularities in pigmented skin legions in the spotlight, shares of Mela have hovered around even with Friday's close despite cautions from one biostatistician who said, "my concern with MelaFind is that it just says everything is positive."