Netflix's Binge Viewing Advantage and 2 Media Stocks in Focus
Netflix (NASDAQ:NFLX): A new study issues promising data for Netflix, and other streaming services. Sixty-two percent of people who watch TV on their own time tend to have "binge-viewing" habits, involving consecutive and multiple episodes of one particular show. Harris Interactive, which conducted the study, says that nearly 80 percent of adults have at some point watched material from a subscription-based service, from online, or on-demand. Binge viewing helps customers catch up on a current TV show, watch previous seasons of shows on air currently, or even shows that are off the air completely — it's also enormously beneficial for Netflix, as it jacks up viewing hours significantly.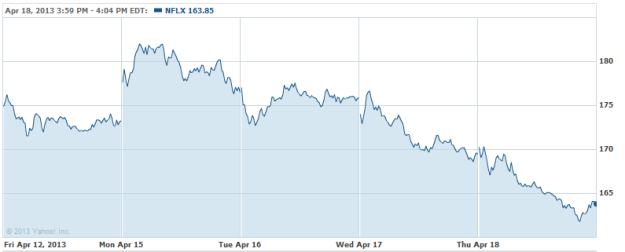 Disney (NYSE:DIS): CEO Alan Horn reported the entertainment company has new Star Wars films slotted for 2015, 2017 and 2019, with spinoffs falling between in 2016 and 2018, following the purchase of Lucasfilm Ltd. J.J. Abrams has been chosen to direct the first installment of the franchise's continuation, and screenwriters from two of the original films have been selected to pen the spinoffs.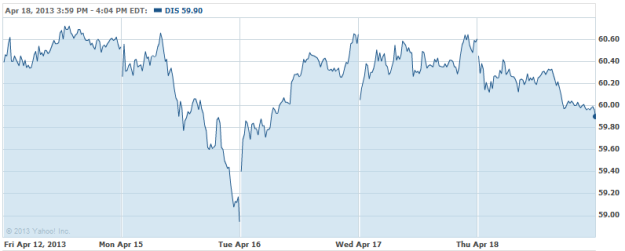 Comcast (NASDAQ:CMCSA): Rentrak has released a report revealing that people spend 40 percent more time watching free-on-demand programming than they did a year ago. Even then, viewing time was up 29 percent over the year prior, indicating a strong trend in increasing popularity of on-demand TV. Comcast, Dish Network (NASDAQ:DISH), and other broadcasters must now rethink their ad strategies, as the shift holds profound implications as to where advertising dollars are spent.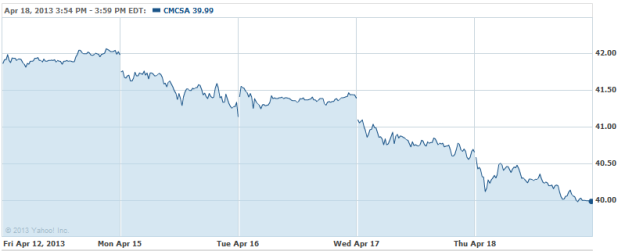 Investing Insights: Can News Corp Continue This Bull Run?