Netflix's Set-Top Talks, Time Warner Defies 'Gravity,' and 3 More Hot Stocks
Netflix, Inc. (NASDAQ:NFLX): Netflix is apparently engaging in discussions with a handful of cable-television operators, Comcast (NASDAQ:CMCSA) and Time Warner Cable (NYSE:TWC) among them, in efforts to work out partnerships that would see Netflix's streaming service being brought to the broadcaster's set-top boxes. Bloomberg notes that the talks suggest cable operators increasingly see Netflix's $7.99 monthly service as a tool to attract and retain customers, rather than a threat that will lead to cord-cutting.

Time Warner (NYSE:TWX): Time Warner's new flick Gravity led the box office for the second weekend in a row, pulling down an estimated $44.3 million. However, the news just gets better for the movie, which stars George Clooney and Sandra Bullock, as it has been approved for Chinese viewership, according to The Hollywood Reporter. Chances are it will likely do quite well in the world's second largest movie market, where the IMAX format should serve the film especially well.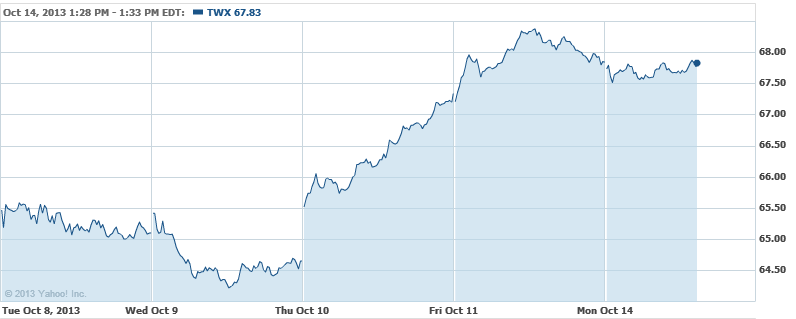 MannKind Corporation (NASDAQ:MNKD): MannKind has announced that it has resubmitted its non-disclosure agreement for Afrezza to the FDA, with the filing based on the "entire data set" from the clinical development program for the drug, an inhalable form of insulin.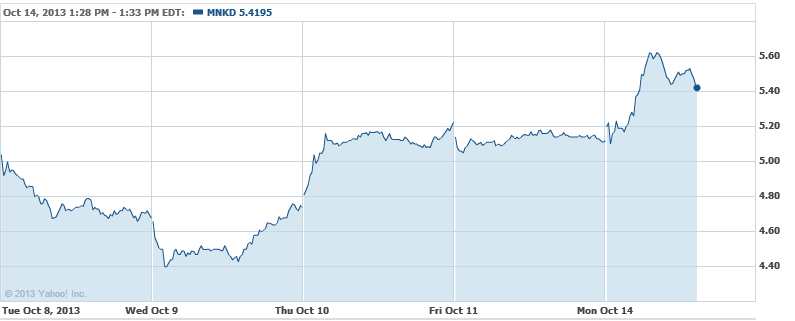 Michael Kors Holdings (NYSE:KORS): Channel checks on Michael Kors performed by Morgan Stanley reveal strong traffic patterns for the second quarter, and has led the firm to raise its forecast for the period's EPS by $0.01 to $0.68, Seeking Alpha reports. The news rests on top of last week's positive note from Piper Jaffray, which raised its price target on the firm to $90.
Sears Holdings Corp. (NASDAQ:SHLD): Sears shares are trading down on Monday, after Barron's put out a bearish note on the retailer over the weekend. The publication argues — and perhaps rightly so — that much of the bull case on Sears is related to the company's extensive real estate holdings, though it has been divesting them in efforts to raise more cash, and the portfolio as a whole could be worth less than investors think.

Don't Miss: 5 Films That Started at the Top and Never Let Up.