New Chevrolet 2016 Corvette Will Have the Name, Price Tag, and Power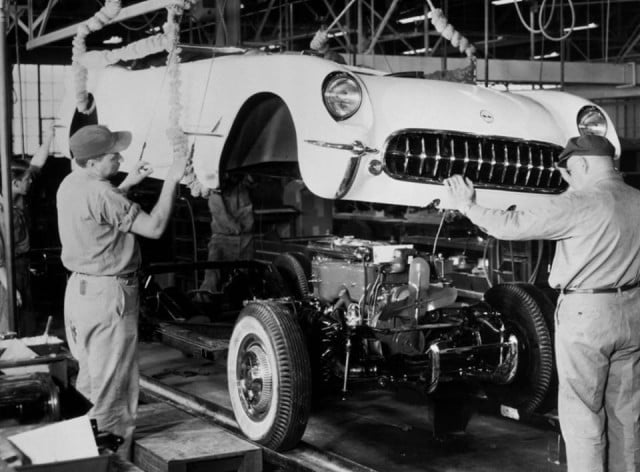 General Motor Co.'s (NYSE:GM) 2016 Chevrolet Corvette may not have the most creative name, but the U.S. automaker is confident that what it lacks in name creativity, it makes up for under the hood. Autoblog reported Monday on the new C7 Corvette, providing predictions for what to expect from the car once it's rolled out of the garage, and also offering insight into what it is forecast to be named.
And if you guessed that it would be branded the Z07, you'd be correct, because just like its predecessors reports now illuminate that the C7 Corvette version is expected to officially nab the Z07 title. Following in the ZR1′s footsteps, the Z07 is now next in line to turn its GM Regular Production Code into its very own model name, and it also may take a few other pages from the ZR1′s book.
Analysts believe that the new C7 Corvette version of the Corvette Z06 will feature a twin-turbo V8 of "significantly less than 6.2 liters," and will effectively help the brand appeal to drivers after both increased fuel economy and power. That's exactly what customers can expect from the rumored 4.5-liter twin-turbo V8 engine, just as long as they're willing to shell out the necessary $100,000 pocket change. That price is a pretty $24,400 increase from its predecessor, the Z06, but Chevrolet knows it'll still have customers at the ready, as is always the case for new Corvette models.
The car is expected to be branded as a 2016 auto, and AutoBlog reports that its introduction could still leave room for a new ZR1 introduction late in the model's lineup.
Don't Miss: 5 Popular Cars That Got Hybrid Makeovers.