New EPA Standards Provide Opportunity for Midwest Energy Emissions Corp.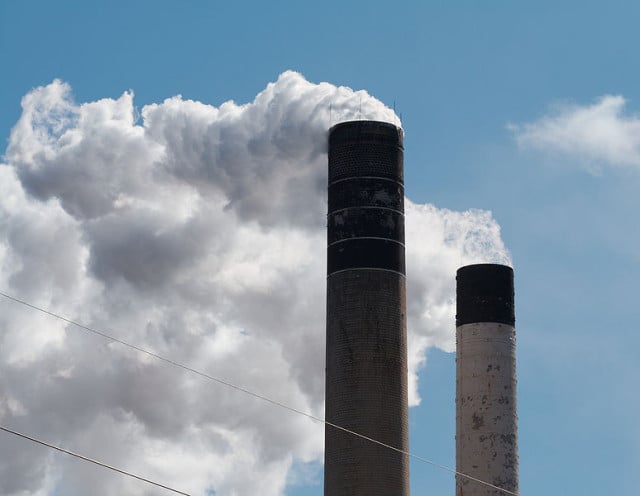 One of the best ways for investors to find good opportunities in the market is to sit back and look for big-picture themes. Typically, big-picture themes can include strong industries, macroeconomic changes, new government regulations, and/or breakthrough technologies that create first-mover advantages for a particular group of companies. One company that appears poised to profit from both new government regulations and breakthrough technology is Midwest Energy Emissions (MEEC.PK).
Midwest Energy Emissions Corp. provides cost-effective mercury capture technologies to power plants and other large industrial coal-burning units in the United States and Canada. In an effort to meet new Environmental Protection Agency regulations, the company has developed breakthrough technology that allows companies to adequately reduce mercury smokestack emissions.
With the Clean Air Act of 1990, the EPA set various regulations that specifically addressed most of the major air pollutants released by coal-fired power plants. These new and improved regulations resulted in an improvement in air quality in the United States despite a growing population and much larger economy. The final component of the Clean Air Act is MATS (Mercury and Air Toxic Standard), which will become effective in April 2015. This new standard will require utilities that operate oil and coal plants to reduce their mercury emissions by approximately 90 percent.
In the past, there were only two solutions available to help reduce mercury emissions. One option was for companies to use the Scrubber & SCR combination solution. This method was used to achieve high emission reduction but resulted in large, complex, and capital-intensive systems with increasing plant disruptions. It was also extremely capital intensive, often resulting in hundreds of millions in operating expenses.
A second option available to companies looking to reduce emissions was the Powdered Activated Carbon or Brominated Activated Carbon solution. To this day, this is the most commonly used technology solution for mercury reduction. However, it is truly only effective at reduction levels of 70 percent or less. At 80 percent, injection rates typically suffer from operational issues including producing fly ash that cannot be sold. Additionally, companies utilizing this technology can spend anywhere from $5 million to $20 million per year when targeting 80 percent to 90 percent removal.
In an effort to create a platform that doesn't suffer from the problems associated with the previously discussed solutions, Midwest Energy Emissions Corp. developed SEA (Sorbent Enhancing Additive) technology. SEA is a proprietary blend technology that was developed from the University of North Dakota's Energy and Environmental Research Center. The breakthrough technology is especially effective at reducing mercury levels greater than 90 percent. That is vastly superior to the new emissions regulations laid out by the EPA. Unlike the PAC or BAC solution, SEA technology will maintain fly-ash salability, which currently has an annual market size of roughly $450 million. In addition, reducing mercury levels with SEA technology can typically save companies 40 percent of what they would have to spend when utilizing BAC or PAC.
Investors are likely wondering what kind of revenue-producing potential the mercury removal market has. Most recently, the Environmental Protection Agency estimated that the annual mercury removal market could total $9.6 billon. Given the strength of Midwest Energy Emissions's patent portfolio (23 patents across three continents) and its breakthrough technology, the company appears poised to capture a significant percentage of those annual sales. But even if an investor were to be extremely conservative and assume the company would only capture 5 percent, the total annual sales for Midwest Energy would total approximately $480 million. Given that the company's current market capitalization is just $25 million, investors stand to gain significantly over the next several years.
Another promising sign for Midwest Energy Emissions was the strength of its quarterly report filed on Tuesday evening. For the quarter ended September 30, the company generated revenue of $917,202, a year-over-year increase of more than 230 percent. Midwest Energy Emissions also nearly reduced its operating loss in half. For the quarter, the company lost approximately $558,000. For the same period a year ago, the company lost roughly $1.07 million. Given the market potential and the breakthrough technology that Midwest Energy Emissions has developed, I expect these numbers to continue to improve drastically over the years to come.
Energy Tech Magazine recently featured Midwest Energy Emissions's SEA technology in its October edition. This magazine represents just one of the many publications that are beginning to realize the potential that SEA technology has. The cost-effective technology delivers MATS compliance and maintains high-profit fly-ash salability. If one combines those technological benefits with the $9.6 billion annual revenue potential in the mercury removal market, one can quickly realize that Midwest Energy Emissions represents an excellent risk/reward investment.
Matt Levy is a research analyst with Onyx Research Associates, based out of Charlotte, North Carolina. Matt spends most of his time researching micro-cap and small-cap equities that are severely undervalued by the market. After a careful look at both fundamentals and industrial changes, Matt is able to uncover promising investment opportunities.
Don't Miss: Will the Lowest Gas Prices in Years Be a Holiday Helper?