New Kid on the Coast: There's a Cheaper Version of Amazon's Grocery Service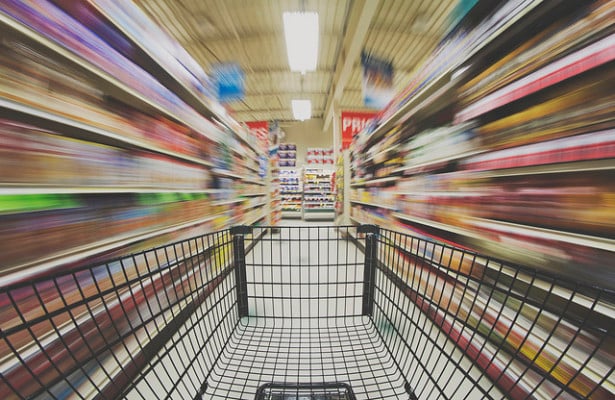 Amazon.com (NASDAQ:AMZN) might have a new grocery deliverer rival on its hands, and the man behind the operation comes right from Amazon's own supply-chain unit, The Wall Street Journal reports.
When Amazon announced earlier this summer that it was extending its same-day grocery delivery service from Seattle to Los Angeles, it seemed like the answer to every lazy West Coast grocery shopper's prayers. But then customers saw the price tag.
For $299 per year, the online retail giant offers to deliver Los Angeles residents' grocery needs right to their doorsteps — but while this deal is no doubt appealing, it's also pricey, and that's where grocery delivery startup Instacart comes in. The new business, founded by Apoorva Mehta, promises to offer the same service for only $99 per year as long as orders exceed $35. Unfortunately for L.A. residents, however, this deal is only offered to their northern neighbors in San Francisco.
Instacart's founder and CEO, Mehta, previously worked on Amazon's supply chain unit. He told The Wall Street Journal that his service differs from Amazon's in that Instacart doesn't store or refrigerate its own food, but instead employs about 200 workers to flood Safeway (NYSE:SWY), Trader Joe's, Costco (NASDAQ:COST), and Whole Foods (NASDAQ:WFM) stores to help meet subscribers' needs. And while this process might seem inefficient and all around tedious, it has succeeded in effectively allowing Mehta market his program at a much more appealing price.
Mehta recognized early on that customers who registered for Amazon's Prime program tended to order more items impulsively than those who grocery shopped traditionally. He witnessed the same thing in his Instacart trial cart that he called Instacart Express. From this testing period, The Wall Street Journal explains that the young CEO witnessed customers habitually making more orders than those who did their own grocery shopping.
That behavior helps Instacart deflect residual costs that come from offering a significantly lower price than Amazon. Mehta is therefore confident with his business strategy, and feels hopeful about launching in nine additional U.S. cities by the end of the year.
For now, Instacart is only offered in San Francisco and rivals Wal-Mart's (NYSE:WMT) similar same-day delivery program. But the farther the service goes, the more rivals it will meet. Amazon currently lays claim to Seattle and L.A. territory, and a number of other businesses on the East Coast have also already jumped on the delivery train.
Investing Insights: Will Amazon Continue to See Its Stock Rise?