New Stores, New Cars: Tesla's Next Step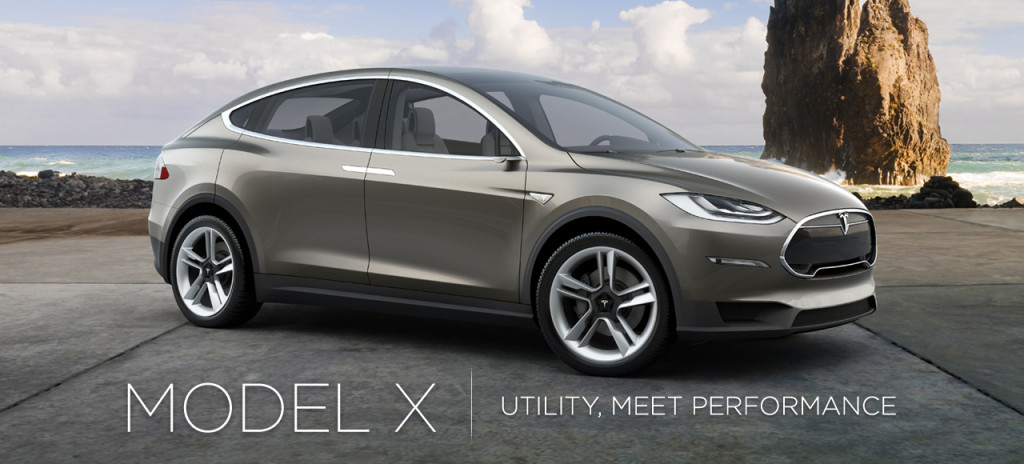 Tesla Motors' (NASDAQ:TSLA) latest store opening, nestled comfortably between Stanford University and the Google campus, is perhaps one of the more appropriately placed locations, as the crowd that resides in that area of Palo Alto make up one of the electric vehicle maker's key demographics: younger, affluent, and living on the cutting edge of technology.
"It's in the heart of Silicon Valley," said Tesla spokeswoman Alexis Georgeson. "The market is very strong for us in the Bay Area and Silicon Valley. We're opening stores in places where we expect to sell vehicles."
Tesla is using the new store to display a prototype if its Model X crossover SUV, which is now slated for release later next year. In a company that has achieved countless numbers of firsts, the Model X offers Tesla a few firsts of its own, too. Notably, the Model X will be the largest Tesla to date, at least from a cabin-space perspective. It's compact SUV shape is aimed directly at those looking for a larger, more family-oriented car.
From a performance perspective, buyers can expect the X to be very similar to the Model S, in the sense that each are being offered with the choice of a 60 or 80 kWh battery pack (no word is out on a high performance end for the X, which is a $6,500 option on the S, but we assume it's in the cards.)
However, there is one big difference that the X has over its sedan sibling: the Model X will be the first Tesla available with all-wheel drive, powered by a second electric motor parked on the car's front axle. "It's awesome. It looks easy to drive, and it looks so much better than a minivan. Minivans are for old people," Vilma Estacio-Melamed told the San Jose Mercury News, which was on-site at Tesla's new Palo Alto store.
While minivans do have their own place, Estacio-Melamed does have a point. With the Tesla Model X, Tesla is bringing with it the sex appeal and youth factor that many family-oriented cars are lacking.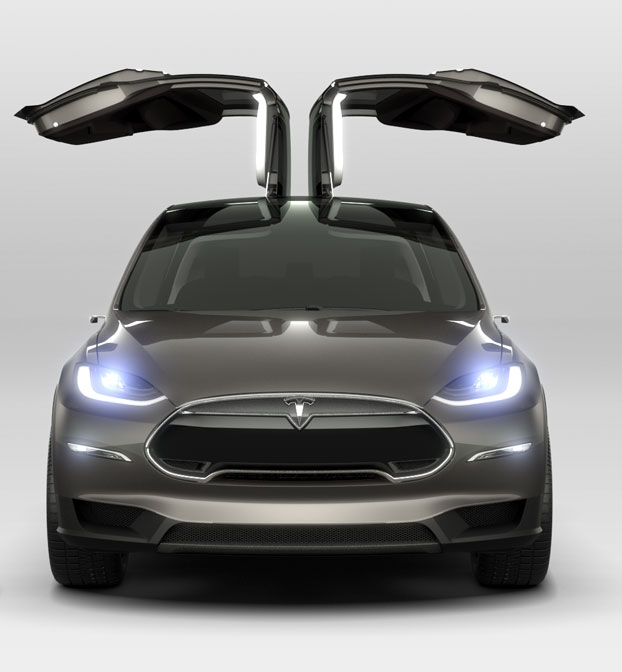 Despite looking good and offering the next big change to Tesla's drivetrain, the Model X serves one other crucial purpose to Tesla's business plan: it offers an increasingly practical electric vehicle, adding more weight behind the argument that EVs can offer the same degree of usefulness and cabin versatility that one can find in a gasoline driven vehicle.
No official pricing has been announced as of yet, but the Mercury News notes that it's base price will likely be on par with the Model S, and is expected to range from $70,000 to $90,000. Pricey, yes — but it's important to remember that these are premium, luxury vehicles, which are slated to run with the big names, like BMW and Mercedes-Benz. That is a lot of money, said Estacio-Melamed. "But if it is better than all the other cars," she said, "maybe it's worth it."
Don't Miss: 9 Automobiles Set to Dazzle at the L.A. Auto Show.