New Ventures on the Horizon for Outerwall Inc.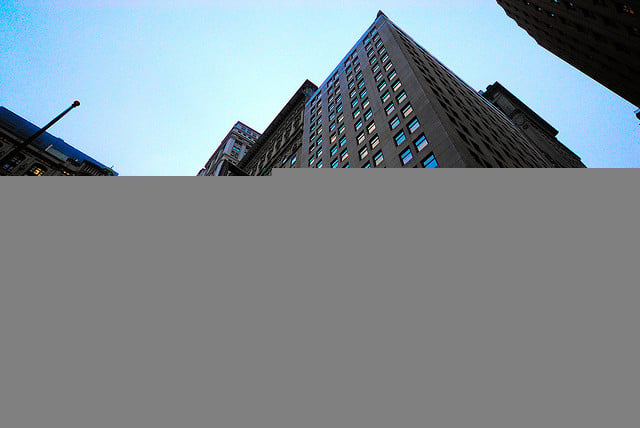 After market close on October 4, JANA Partners filed a form 13D disclosing its ownership of approximately 13.5 percent of Outerwall (NASDAQ:OUTR) shares. The filing contained the following language.
"The Reporting Person acquired the Shares because it believes the Shares are undervalued and represent an attractive investment opportunity. The Reporting Person intends to have discussions with the Issuer's board and management regarding: a review of strategic alternatives, including exploring a strategic transaction, selling or discontinuing certain businesses, or pursuing a sale of the Issuer; the Issuer's capital structure including providing for a significant return of capital to shareholders; improving the Issuer's capital allocation policy; and cost-cutting opportunities.
"The Reporting Person may also seek to discuss other topics, including management and board composition, strategy and future plans. The Reporting Person expects to have discussions with the Issuer's management and board of directors, shareholders, and other parties relating to such matters, and may take other steps seeking to bring about changes to increase shareholder value as well as pursue other plans or proposals."
In our view, JANA Partners is likely to attract interest from other shareholders for any proposals it makes to management. We have been skeptical about many of Outerwall's new ventures for some time, and have questioned the length of time it has taken the company to bring even the promising initiatives to market. While we believe that the company's coffee and ecoATM ventures have some potential, we have been uniformly skeptical about its other initiatives, and many of our clients have shared our skepticism.
OUTR generates more than $400 million in adjusted EBITDA from its existing operations, and we believe that the company can generate as much as $300 million in annual free cash flow if it were run to harvest cash. If JANA Partners is successful in winning management over to its point of view, it is likely that OUTR will see its free cash flow rise well above historical levels, and that the company will return that cash flow to shareholders.
We believe the most likely outcome is that JANA Partners will be joined by several other shareholders, and the group will succeed in convincing management to focus on cash generation. We believe that there is room for cost-cutting, the coin business can be sold for a significant sum, and that Outerwall's balance sheet can support some level of debt that would permit the company to buy back a significant percentage of its stock.
Maintaining our OUTPERFORM rating and 12-month price target of $78, 12x our 2014 EPS estimate of $6.45. This is a discount to its historical valuation to reflect recent rental demand declines and uneven profitability. Outerwall shares are on the Wedbush Securities Investment Committee's Best Ideas List.
Investment Thesis
Outerwall's core Redbox and Coinstar businesses are mature, making investment in the company difficult for growth investors. Notwithstanding solid recurring revenues, management has had a history of guiding to significant growth, only to see investors disappointed when management goals are missed. We believe that the recent purchase of ecoATM gives the company a growth vehicle which could drive its multiple higher, but it is difficult to assess the potential of used phone trading.
The company's other new ventures are somewhat ambitious in scope, and although we remain optimistic about the coffee business, we are skeptical that any of the others will meaningfully contribute to revenues over the next several years. As such, we were encouraged by the silver lining in yesterday's preannouncement, as Outerwall management appears to be considering focusing on harvesting cash flow from its core businesses and building out its coffee and ecoATM businesses. When the review of new ventures is completed, we expect the company to establish that its core businesses are stable and not in decline, and believe investors will embrace modest expansion into New Ventures.
Until then, we think current investors must accept that the company's earnings and cash flow growth will be more modest as management chases new opportunities. We believe this has the potential to depress Outerwall's multiple to well below the market multiple.
Risks to attainment of our share price target include changes to movie release timing, the effects of competition (both from other video rental companies and other forms of entertainment), variability in consumer demand for video rentals, changing macroeconomic factors, and debt repayment and refinance risk.
Michael Pachter is an analyst at Wedbush Securities.
Don't Miss: Are These Companies in Talks to Purchase BlackBerry?