New Wrinkle for Boeing and 3 Dow Movers To Follow Today
The Boeing Company (NYSE:BA): Current price $85.84
Boeing's  787 Dreamliner cloud face a temporary ban by the FAA from certain long-distance, trans-ocean journeys once it is approved to resume flying, said aviation experts and government officials to Reuters.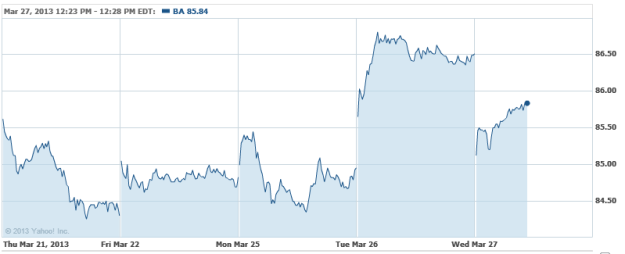 Bank of America Corporation (NYSE:BAC): Current price $12.18
The aggregate amount paid by the big banks to resolve claims from the financial crisis will probably surpass $100 billion, says The Wall Street Journal, which specified that Bank of America, Citigroup (NYSE:C), J.P. Morgan, and Wells Fargo & Co. (NYSE:WFC) have collectively paid $61.3 billion to settle claims over the past three years.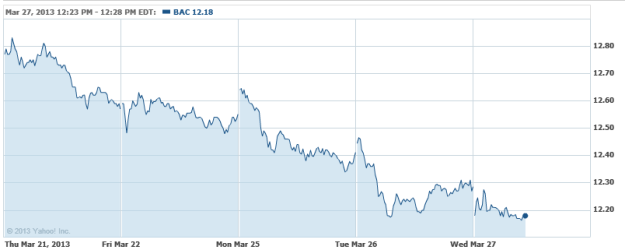 General Electric Company (NYSE:GE): Current price $23.01
GE Capital, Franchise Finance recently supplied $11.3 million to the Burger King franchisee Ghai Management Services. The funding was used to buy six Taco Bell locations in Northern California.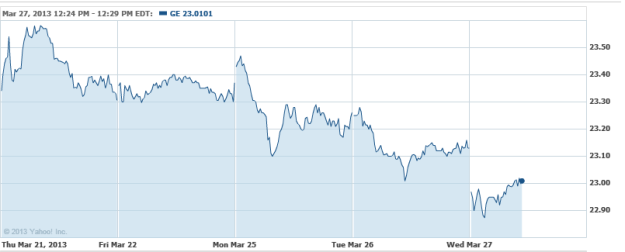 JPMorgan Chase & Co. (NYSE:JPM): Current price $47.63
Prosecutors are looking into whether J.P.Morgan withheld information in connection with Bernie Madoff, and the bank also faces a criminal inquiry as to whether it lied to investors and regulators concerning its multibillion dollar trading loss, according to The New York Times, which cited unnamed sources. In the meantime, the sources added that at least two J.P.Morgan board members are concerned about the bank's "mounting problems" as a minimum of eight federal agencies are investigating the Wall Street bank.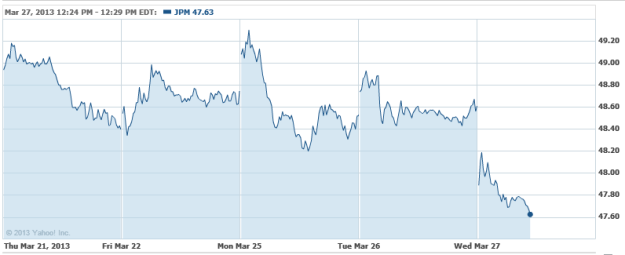 Investing Insights: Is FedEx Stock Gaining Ground?