News Corp Unsure It Got DOJ Subpoena and 2 Other Hot Stocks to Watch
News Corp. (NASDAQ:NWSA): Current price $33.09
On Monday, News Corp. reported that it was still reviewing whether it has any record of a notification from the Justice Department in regards to a subpoena for a Fox News reporter's phone records. The media corporation was responding to the Justice Department, which said it advised News Corp concerning the seizure of phone records for the Fox News reporter James Rosen, in August 2010. News Corp spokesman Nathaniel Brown commented,"While we don't take issue with the DOJ's account that they sent a notice to News Corp, we do not have a record of ever having received it," adding that the company is looking into the matter.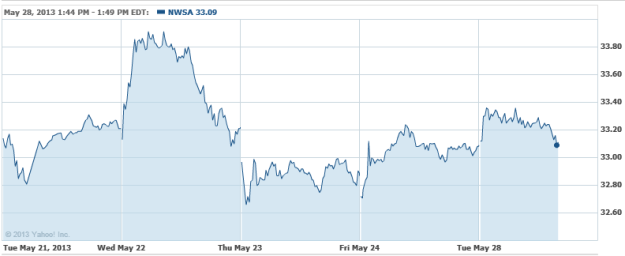 CapLease (NYSE:LSE): Current price $8.59
The real estate investment trust American Realty Capital Properties announced that it will acquire CapLease for roughly $2.2 billion, including debt, as it enceavors to expand its single-tenant commercial properties. ARCP said that it would pay $8.50 per share in cash, marking a premium of around 20 percent to CapLease's Friday close. CapLease preferred shareholders will receive $25 per share in cash, alongside an amount equal to any accrued and unpaid dividends.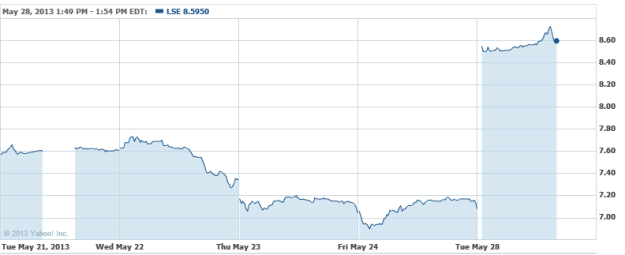 Synovus Financial Corporation (NYSE:SNV): Current price $2.73
Synovus Financial Corporation's subsidiary Synovus Bank, has purchased approximately $54 million in deposits, along with all uninsured deposits, of the failed Sunrise Bank from the Federal Deposit Insurance Corporation. Sunrise Bank operated through branches at Valdosta, Atlanta, and Jeffersonville, and was a subsidiary of Capitol Bancorp, Ltd. Starting on May 1, depositors of Sunrise Bank are now depositors of Synovus Bank; deposits will continue to be insured by the FDIC, and the existing branches of Sunrise Bank will function as temporary branches of Synovus Bank.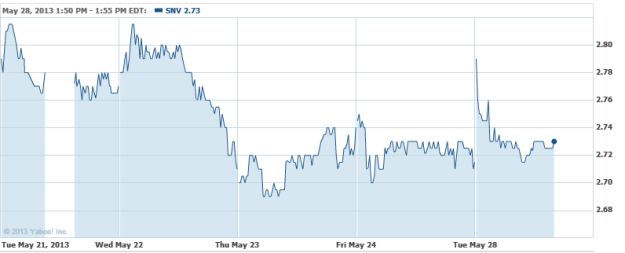 Don't Miss: Can Netflix Remain a Blockbuster Stock?