News Corp Wants to Convince Advertisers to Pay More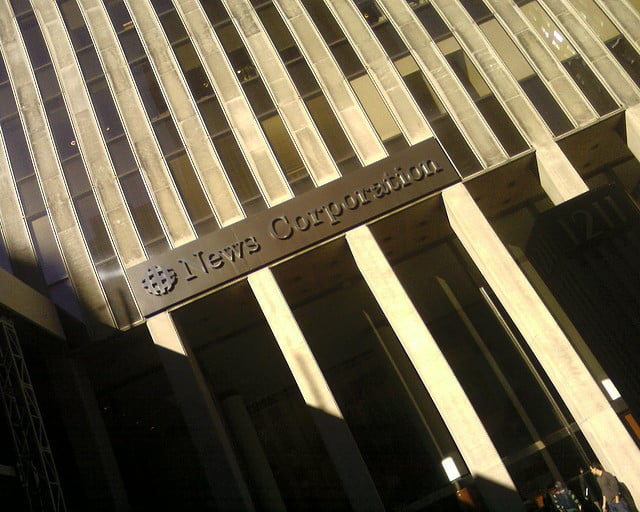 News Corp. (NASDAQ:NWS) is looking to build the value of advertising on its newspapers' websites by making the process of selling ads private, breaking ties with third-party ad selling networks.
News Corp. has been under pressure to prove that newspapers are still a profitable enterprise in an era of online news. This new advertising exchange will allow advertisers to bid on ad space on more than 50 websites owned by News Corp., including The Wall Street Journal's WSJ.com and The New York Post's NYPost.com. The new exchange will allow "marketers to collectively leverage the company's leading online and mobile products and rich first-party data for programmatic buying and real-time bidding," according to a company statement.
"News Corp enjoys a strong direct relationship with its premier audience of affluent, engaged subscribers and users, while the exchange will allow advertisers to target a number of audience segments on a global scale via premium quality inventory and unique data," the company said in its release.
Basically, News Corp. is trying to convince advertisers that space on its sites is more valuable than other places because users are more loyal and have more expendable cash. According to industry experts cited by the U.K. paper The Guardian, News Corp. has had a tough time using that logic to convince advertisers to pay more to advertise on its sites, especially ones with less traffic.
Following News Corp.'s phone hacking scandal in the U.K., former newspaper-loving CEO Rupert Murdoch was finally forced to bow under pressure to split the company's profitable media assets from its struggling newspaper businesses. That split created a new media company, 21st Century Fox (NASDAQ:FOXA), of which Murdoch is the CEO. Murdoch remains president of both companies.
"Content aggregators would like to commodify our content, while data scrapers would like to aggregate our audience," Robert Thomson, the new CEO of News Corp., said in the company's statement. "The only way to reach the world's greatest content and the most prestigious and lucrative audiences is directly through our digital properties. Third parties are no longer invited to the party."
News Corp. will now have full control of all its digital ads, it said. The new exchange aggregates all of News Corp.'s sites in one place, which the company hopes will allow it to increase prices. The method will only be successful if advertisers decide to buy the logic that users of News Corp.'s sites are more valuable than the users of other newspapers' websites.
Follow Jacqueline on Twitter @Jacqui_WSCS
Don't Miss: These 8 Giants Are Dominating Web Traffic This Summer.