News Corp's Q1 Earnings Show Tough Environment for Print News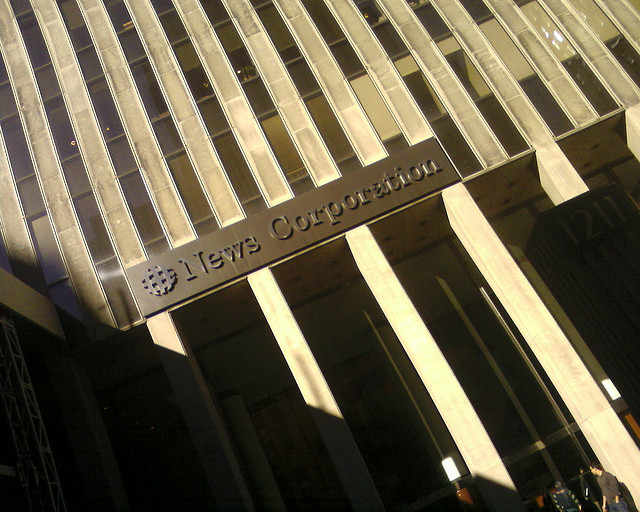 Since News Corp (NASDAQ:NWS)(NASDAQ:NWSA) and 21st Century Fox (NASDAQ:FOX)(NASDAQ:FOXA) began trading separately, enthusiasm for News Corp has increased, with investors bidding up shares a little more than 15 percent before first-quarter results were released.
But the fact that Rupert Murdoch's News Corp reported a steeper-than-expected 2.8 percent decrease in revenue showed the impact the loss of its more profitable counterpart — Fox — has had on the publishing business, and investors sent shares down as much as 47 cents, or 2.41 percent, to $17, in after-hours trading. "The revenue was clearly weaker than expected," Evercore Research analyst Doug Arthur told Reuters.
Quarterly operations produced sales of $2.07 billion and net income of $27 million, compared to a loss of $92 million in the year-ago quarter. However, on an adjusted basis, the company earned $17 million, or 3 cents per share, missing analyst expectations for 5 cents per share. In particular, because readers are shunning print subscriptions in ever-higher numbers, shrinking demand for print advertising took a toll on the company's news division, with revenue falling 10 percent to $1.5 billion. News Corp's Australian papers accounted for a great majority of the decline.
"The weakness of the Australian newspapers was well known, but the sales decline of 22 percent was even worse than I had expected," Morningstar analyst Michael Corty said to Reuters.
Despite efforts to create news services — like the Dow Jones's DJX, aimed at professional and corporate customers — as a means to increase subscription revenue, circulation and subscription sales shrank during the first quarter. Murdoch, chairman of both companies, announced his plan to split his media empire in summer 2012, after shareholders began clamoring for the company to shed its slower-growth newspaper assets.
Ongoing trouble stemmed from the phone-hacking scandal that involved News Corp's British tabloids, which bolstered investors' early misgivings, sending shares of the company tumbling in summer 2011 and thwarting the company's deal to buy the remaining portion of the pay-TV service BSkyB. In fact, the demerger is the culmination of a two-year effort to "detoxify" the News Corp brand.
Still, Murdoch spoke effusively of the prospects for News Corp when he met with investors in May. "I have been given an extraordinary opportunity most people never get in their lifetime: The chance to do it all over again," he said. Similarly, the chief executive of the new News Corp, Robert Thomson, told investors in Sydney that the company would retain its "Murdochian magic," according to The Guardian. The company would have "a permanent startup sensibility," he added.
By separating the company formerly known as News Corp into two public entities, one comprising its publishing assets and the other its Fox cable network and 20th Century Fox film studio, investors hoped the firms would become more profitable. News Corp, the publishing branch, would be able to devote resources toward engineering a turnaround with the eventual aim of dominating the smartphone market for news, entertainment, and information, while 21st Century Fox would focus on creating a national sports network that could compete with Comcast's (NASDAQ:CMCSA) ESPN.
Shares of News Corp began trading separately from the 21st Century Fox entertainment operation on July 1, with investors having a tepid reception to the slower-growing publishing business, which includes The Wall Street Journal newspaper and the HarperCollins publishing house. However, Gould, the Evercore Partners analyst, said to Reuters that the new Fox company could be one of the fastest-growing entertainment conglomerates.
The first quarter was the first period in which News Corp reported earnings without the lucrative entertainment business.
Follow Meghan on Twitter @MFoley_WSCS
Don't Miss: Telegram From Downton: Series Wins Season 5 Renewal.