Nigerian Oil Spill: Shell Is Beginning to Take Action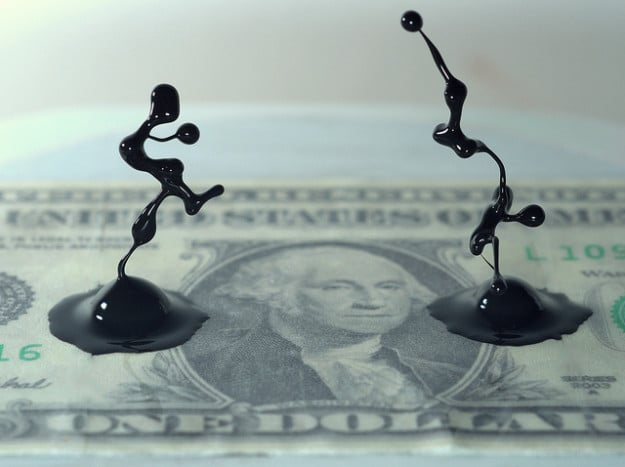 Nigerian soldiers from the Military Joint Task Force have arrested eight people in regards to an oil spill on a Royal Dutch Shell (NYSE:RDSA) (NYSE:RDSB) pipeline in the country that caused a fire last week.
Shell blamed the spill, which forced the company to shut down the Trans Niger pipeline, on oil robbers, which are a persistent problem in Nigeria. It was reported last week that a spill in Bodo West, an area already heavily polluted by oil spills, had caused a fire.
Shell has estimated that oil thieves cause a loss of 150,000 barrels per day in the country, in addition to numerous oil spills, fires, and other environmental damage. Shell has urged the Nigerian government to crack down on the stealing of oil, which is referred to as "bunkering." The Nigerian government recently said that oil theft cost the Nigerian government a five percent decline in revenue for the month of May.
The eight people who have been arrested claim they are not bunkerers, but work for companies hired by Shell to fix the broken pipeline. The suspects are employees of Steve Integrated Technical Service and Sege Marine. They were found on tug boats near the spill, but reportedly did not have any stolen oil on the boats. Shell and Steve Integrated Technical Service both say they are cooperating with the investigation. Sege Marine has not commented on the incident.

Despite Shell's assurance that "there is practically no spill from this event as the oil is burning off" sources who spoke to The Wall Street Journal last week said that the "oil is still flowing." For now both pipes on the Trans Niger pipeline are shut down and will stay that way until a full evaluation and damage assessment is completed.
Whether the eight people who were arrested have any connection to the oil barrons that caused the spill remains to be seen.
Follow Jacqueline on Twitter @Jacqui_WSCS
Don't Miss: Ex-Enron CEO Has Prison Sentence Reduced.