Nightmare on Wall Street: 3 Scary Stocks to Avoid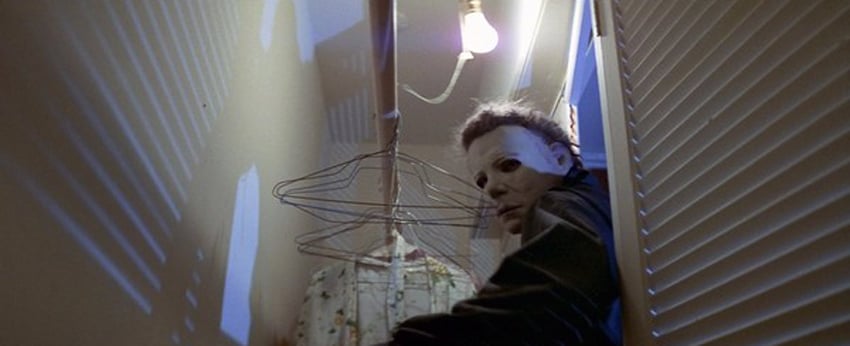 The stock market has been handing out treats to investors all year. Nearly five years after stocks made a major bottom in the wake of the worst financial crisis since the Great Depression, the market continues to climb higher to new all time highs. However, there are still some nightmares on Wall Street that investors may want to avoid.
In the first ten months of the year, the Dow Jones Industrial Average has made 32 record highs, while the S&P 500 has made 33 new highs. In fact, the S&P 500 is on pace to close September and October in positive territory, something it has only done four other times over the past three decades. The S&P 500 has not experienced one day this year when it was negative year-to-date.
Despite the market rally, several well-known stocks have lagged behind the broad market. Here's a look at three popular names that investors are hiding from this year.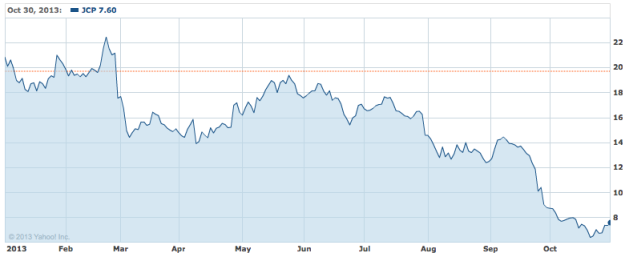 1. J.C. Penney (NYSE:JCP)
The struggling retailer is having a disastrous year. After a much-hyped turnaround effort failed to take hold, Ron Jonson was axed as the company's chief executive officer. Shares of J.C. Penney have plunged more than 60 percent this year and recently hit their worst level in over 30 years.
Earlier this week, current J.C. Penney CEO Mike Ullman said the company will return to positive same-store sales coming out of the third quarter, but shares still aren't for the faint of heart. In August, hedge fund manager Bill Ackman sold all 39 million of his J.C. Penney shares, taking a loss of around $500 million. Ackman's fund initially started buying J.C. Penney at about $25 per share.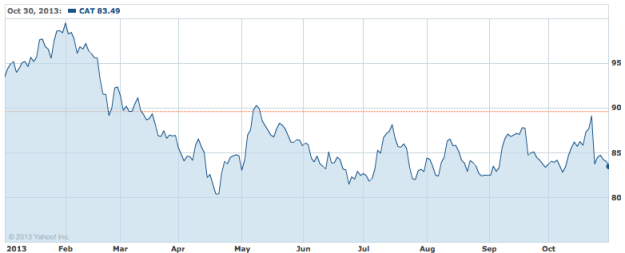 2. Caterpillar (NYSE:CAT)
The leader in building the world's infrastructure is one of only two blue chips trading in negative territory this year. Shares of Caterpillar are down more than 6 percent year-to-date. A global slowdown is certainly not helping Caterpillar's business, but legendary short seller Jim Chanos also announced over the summer he is betting against Caterpillar due to the end of the commodities super-cycle and accounting issues. "Whenever you see a company claim earnings synergies by buying a company then writing down its net assets below zero, be wary," he explained.
In October, Caterpillar revised its 2013 outlook and now expects revenues to be about $55 billion, down from $56 to $58 billion. Earnings per share was also reduced to $5.50 from $6.50. "This year has proven to be difficult, with expected sales and revenues nearly $11 billion lower than last year. That is a 17 percent decline from 2012, with about 75 percent of the drop from Resource Industries, which is principally mining. We expect Resource Industries to be down close to 40 percent for the full year and Power Systems' and Construction Industries' sales to each be down about 5 percent," said Caterpillar CEO Doug Oberhelman.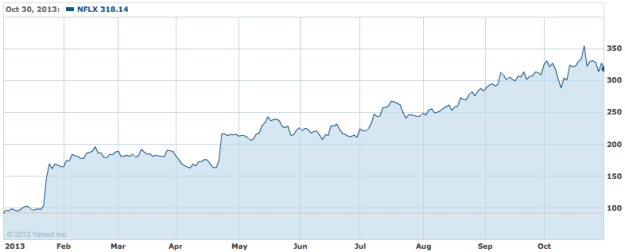 3. Netflix (NASDAQ:NFLX)
With shares of the online-streaming giant more than tripling this year, Netflix has been a nightmare for short-sellers. Netflix recently announced better-than-expected results for the third quarter, and shares reached a new all time high near $390. Net income for the three months ended September 30 totaled $32 million (52 cents per share), compared to only $8 million (13 cents per share) a year earlier. Meanwhile, revenue surged 22 percent from $905 million to $1.1 billion.
However, even Netflix bulls should proceed with caution. "In calendar year 2003 we were the highest performing stock on Nasdaq," Netflix CEO Reed Hastings said in the quarterly letter. "We had solid results compounded by momentum-investor-fueled euphoria. Some of the euphoria today feels like 2003."
Don't Miss: Federal Reserve: Yes, the Housing Market Is Slowing Down
Follow Eric on Twitter @Mr_Eric_WSCS