Nike Cuts Braun Loose, Facebook Hires Ex-Google Executive, and 2 More Hot Stocks
Nike (NYSE:NKE): Nike has ended its sponsorship relations with Ryan Braun of the Milwaukee Brewers, who was recently suspended for the rest of the baseball season as the result of a probe being undertaken into his use of performance-enhancing drugs, USA Today reports. Braun adds to a growing list of endorsements gone sour for Nike, which notably cut off Lance Armstrong and had previous issues with golfer Tiger Woods, though the company kept him on board.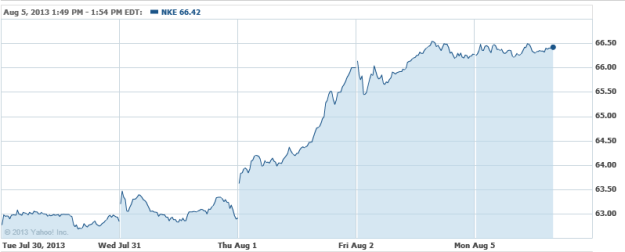 Facebook (NASDAQ:FB): Facebook hired former Motorola Mobility (NASDAQ:GOOG) marketing chief Gary Briggs to be its latest executive in charge of marketing efforts, replacing replacing Vice President of Product Marketing Eric Antonow. Briggs — who has worked for Google and other high-profile firms — will be in charge of "branding and marketing efforts for all Facebook constituencies of users, developers and potential consumers of new products," Ad Age reports.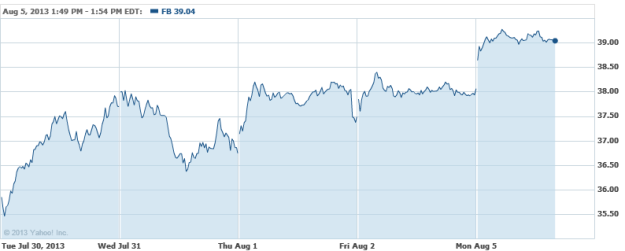 J.C. Penney (NYSE:JCP): It's a big day for hires: J.C. Penney brought Debra Berman on board to head its marketing initiative. The retailer went for more than a year without replacing Michael Francis, who held the position previously. Berman was vice president of marketing strategy and engagement at Kraft and worked as a strategic planning director at DDB Advertising before that.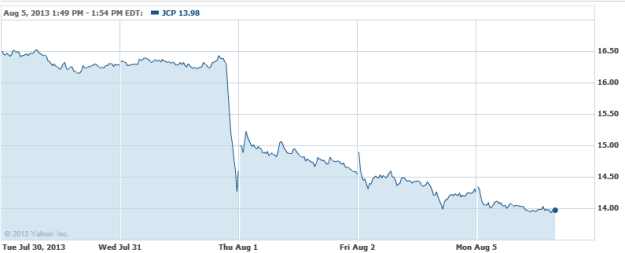 Tesla Motors (NASDAQ:TSLA): Shares are up almost 3 percent despite a rumor that Tesla could potentially lose a source of its income in the event that the California Air Resources Board clamps down on rules that allow EV manufacturers to earn zero-emission credits. During its first quarter, Tesla earned $67.9 million in ZEV credits — which have become somewhat controversial — and another $17.1 million in "other regulatory credits," according to Automotive News. However, the company has warned before that changes to the rules on ZEV credit presented a profit risk in the short term.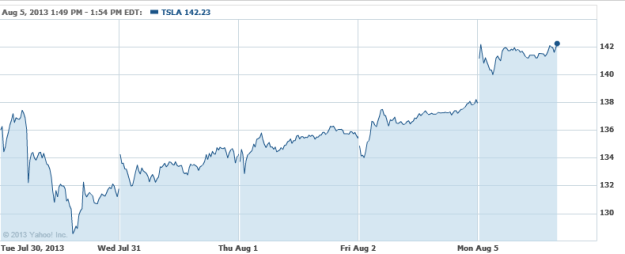 Don't Miss: From Payroll to Payday Loans, Wal-Mart Wants to Be in Your Wallet.