Nike Earnings Assert: This Is a Growth Company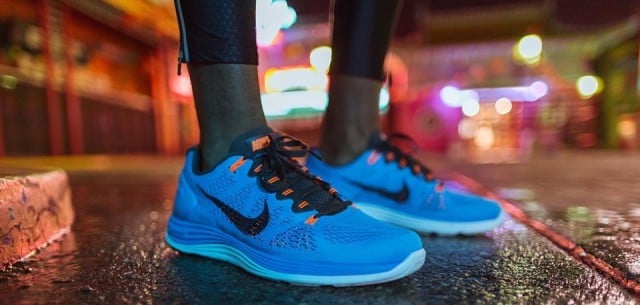 "Nike, Inc. is a growth company," the company asserts at the top of its investor relations page. From a good idea cooked up in Oregon to a multinational powerhouse, Nike (NYSE:NKE) posits that it "is the world's leading innovator in athletic footwear, apparel, equipment and accessories."
Given that the company's stock has increased more than 44 percent over the past year and nearly 238 percent over the past five years, Nike has a pretty easy time arguing its case. The company has experienced crisis-era headwinds like most multinationals, but it has also still managed to outperform most competitors and expectations. Case in point: Third-quarter earnings, released Thursday after markets closed, that came in ahead of analyst forecasts.
Total revenues increased 13 percent to $7 billion, beating the mean analyst estimate of $6.69 billion. Nike brand revenues increased 14 percent to $6.6 billion, or about 94 percent of total, while Converse revenues of $420 million were up 16 percent on the year on a constant currency basis, "mainly driven by strong performance in our largest direct distribution markets: the United States, China and the United Kingdom," according to the earnings report.
Overall, Nike brand sales in North America were up 12 percent to about $1.9 billion, sales in Western Europe were up 22 percent to about $1.3 billion, sales in Central and Eastern Europe were up 17 percent to about $356 million, sales in Greater China were up 9 percent to $697 million, and sales in emerging markets were up 8 percent to $937 million. In Japan, sales declined by 9 percent to $177 million.
Earnings from continuing operations increased 4 percent on the year to 76 cents per diluted share, beating the mean analyst estimate of 72 cents per share. Gross margin expanded by 30 basis points to 44.5 percent, benefiting from "higher average prices and continued growth in the higher margin Direct to Consumer business, partially offset by higher product input costs, unfavorable foreign exchange rates, and higher discounts, reflecting actions to clear excess inventory in select markets." Net income increased 3 percent to $685 million.
Shares climbed about 1.3 percent in post-market trading on the news.
More From Wall St. Cheat Sheet: