Nike's Upcoming Quarter, Staples Brings 3D Printers to the Masses, and 3 More Hot Stocks
Nike Inc. (NYSE:NKE): A strong quarterly performance from European rival Adidas indicates good tidings for Nike's own quarterly report, as apparent demand for higher-margin products help to raise profitability. Adidas's strong performance in the golf sector could also be a big boon for Nike.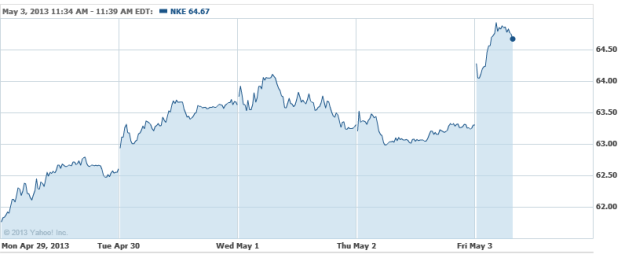 Staples Inc. (NASDAQ:SPLS): The company has announced that it will be the first major U.S. retailer to carry and stock inventory of 3D printers. The Cube 3D Printer from 3D Systems is available now Staples' website, and will be in the brick-and-mortar stores by the end June. Expect to bring your checkbook; the unit will run you about $1,299.99.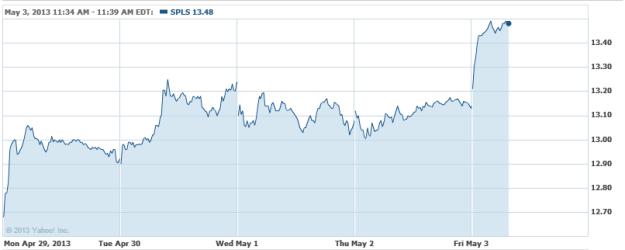 Alaska Air (NYSE:ALK): While many carriers are cutting back capacities to save costs, Alaska might need to consider the opposite. Year over year, traffic grew 9.2 percent for April, while capacity also swelled 9.9 percent. However, the extra traffic seems to have muddled the timing a little bit, as 86.8 percent of flights arrived on time, compared to the 90.6 from April of 2012.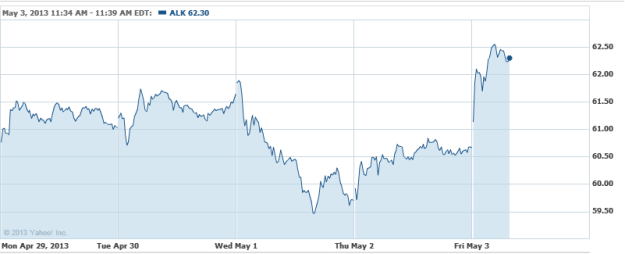 Genetic Technologies (NASDAQ:GENE): Shares are surging over 20 percent, after announcing that it has executed an agreement with Three Rivers Provider Network, the self-proclaimed largest PPO (Preferred Provider Organisation) Network Foundation in the U.S. It is Genetic's fifth such agreement, and allows the company's BREVAGen test to be conducted "in network," where reimbursement rates are 25 percent higher and collection times are "materially shorter."

Bed Bath & Beyond (NASDAQ:BBBY): The home goods retailer has been handed a downgrade from Oppenheimer from Outperform to Perform, though the firm kept its price target at $71.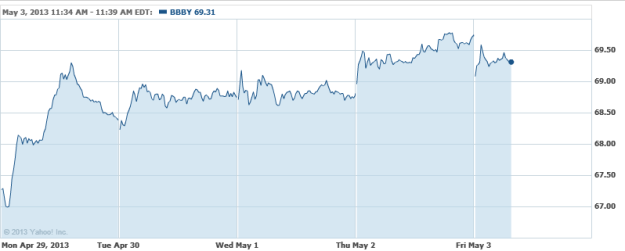 Don't Miss: Whose Back Does the Next FCC Chairman Have?