No Recalls for Tesla, J&J's Record-Breaking Settlement: Morning Buzzers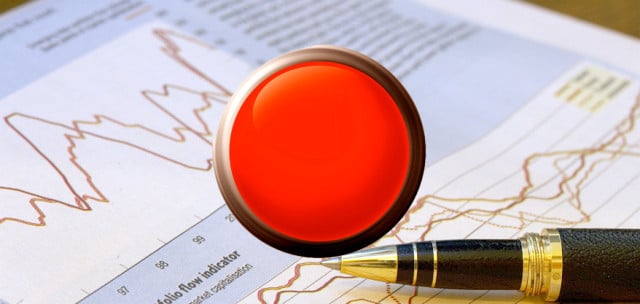 U.S. stock futures fell on Wednesday morning as investors continued to question when the Federal Reserve will begin tapering stimulus. The majority of economists surveyed by Bloomberg believe that the Fed will wait until its March meeting to start cutting bond purchases, but some believe tapering will begin after the Fed's December 17-18 meeting. Investors may receive more stimulus clues when current Fed Vice Chair Janet Yellen undergoes her confirmation hearing to succeed Ben Bernanke in the top central bank role in front of the Senate Banking Committee on Thursday.
Futures at 8:30 a.m.: DJIA: -0.58%, S&P 500: -0.58%, NASDAQ: -0.71%.
Here's your cheat sheet to what's buzzing Wednesday morning.
Johnson & Johnson (NYSE:JNJ) is facing an additional $4 billion settlement over its metal-on-metal hip replacements after already paying a $2.2 billion settlement related to the misbranding of Risperdal a little over a week ago. According to Bloomberg Businessweek, Johnson & Johnson's hip replacement settlement will be the largest ever related to a medical device and will resolve more than 7,500 lawsuits. Sources familiar with the matter who spoke to Bloomberg said that Johnson & Johnson will also pay compensation for people whose hip implants fail in the future, meaning the ultimate price of the settlement could end up being much higher.
Yum Brands (NYSE:YUM) may finally be facing a turnaround in its struggling China businesses, Bloomberg reports. Yum posted just a 5 percent decline in same-store sales for the month of October, which was less than the 5.8 percent analysts had expected and significantly less than the 11 percent decline posted for September and the 10 percent decline posted for August. Yum may finally be coming out from under the avian flu scare and scandal over chicken that had too many antibiotics, both of which caused Chinese customers to avoid eating Yum's chicken.
Tesla Motors (NASDAQ:TSLA) CEO Elon Musk responded to concerns over the three Tesla Model S fires that have occurred in recent months at The New York Times Dealbook conference, according to CNN. Despite the three battery fires, Musk says there will be no Model S recall. "We have never had a serious injury or death in any of our cars. Maybe there is a car as safe as the Model S, but there is certainly not a car that is safer," Musk said. He also noted that the Model S drivers who experienced the fires asked for new Tesla vehicles, instead of switching to a different car.
Potbelly Corp. (NASDAQ:PBPB) reported strong results in its first quarter as a public company after the closing bell on Tuesday. Revenue came in at $78 million, an 11 percent rise from $69.9 million a year ago, but earnings fell slightly, from $2.6 million to $2.2 million. Potbelly said that increased costs caused its earnings not to reflect an increase in sales. Comparable store sales rose 1.8 percent during the first nine months of the year, and Potbelly opened 29 new locations during that time period.
Follow Jacqueline on Twitter @Jacqui_WSCS
Don't Miss: Here Is How Cadillac Wants to Change Customers' Perception Lag.