No-Win Situation: Euro Imports and Exports Down as Economy Contracts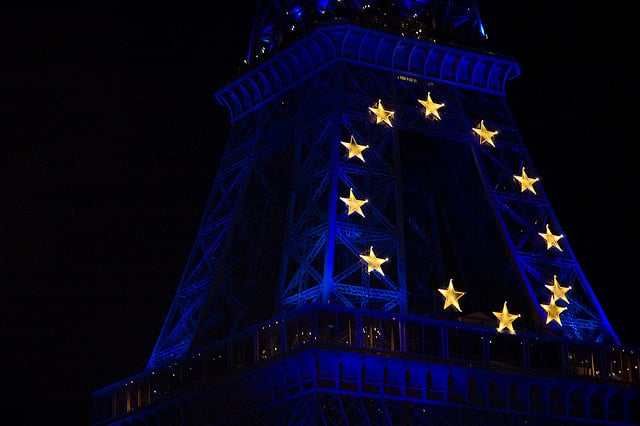 Despite recent institutional investments into various property markets in Europe, things still look grim for the currency union, where a 0.6 percent economic contraction is expected this year. Exports and imports were both down in May, a sign that nothing is really going right for Europe, at a time when the continent is desperately looking to increase employment. Exports to non-euro zone countries faltered by 2.3 percent, and imports to the EU were down by 2.2 percent.
The slowdown in import data is a sign that domestic consumption is weak across the bloc, which is mainly attributable to the high unemployment felt in countries like Greece and Spain, both of which are expected to have the number of people looking for work increase by the end of 2014.
However, weak consumption isn't just happening in the periphery, explains Matthew Lynn, founder of Strategy Economics, in an interview with CNBC. "The German economy is not as strong as people think. It has a big trade surplus, but that is not the same thing as a growing economy. Exports are slowing, domestic demand is weak, the banks are exposed to peripheral Europe, the population is declining, and the government has too much debt to take up the slack," he said.
Such a picture does not bode well for the continent — and Germany in particular — since China, a major trading partner for these countries, is undergoing a transformation that is shifting the country towards a domestically oriented economy. The change is marked by a slowdown in Chinese growth this year, projected to grow at the country's slowest rate in 23 years. Volkswagen, one of the major foreign auto companies in China, said it only sent 817 cars there in May, down 23 percent from last year. Volkswagen is vying with General Motors (NYSE:GM) to become the world's largest automaker, with much of their demand being driven by a now slowing China.
Banks also continue to be a problem for Europe, as lending to the countries that need it most continues to decline. Lending to non-financial institutions in May was down in Spain, Italy, and Portugal.
As Chinese consumption, and a generally tepid global economy, continue to weigh on European exports, economists at Barclays (NYSE:BCS) say this could slow down any prospect of a recovery. The trade surplus in May was 15.2 billion, up substantially from last year. However, that change is marked by the continued lack of demand on the continent, rather than a strengthening export sector. The lack of fortuitous economic scenarios available to Europe prompted the International Monetary Fund to recently admit it had underestimated the recession there, lowering their forecast for global growth there down to 3.1 percent, from 3.3 percent this year.
Don't Miss: The Housing Market Receives Another Bubble-Like Boost.