Nokia Eyes Tablet Market and 3 Heavily Traded Shares Turning Heads
Cisco Systems (NASDAQ:CSCO): Current price $20.88
This week, the firm will fill out its programmable networking family with a new array of data center switches, cloud connectivity extensions, along with a software-based SDN controller.

Research In Motion Limited (NASDAQ:BBRY): Current price $14.80
Some 50 percent of Canadians who preregistered to buy BlackBerry 10 phones are not current BlackBerry users, said the research firm CIBC, according to BGR.
Are these stocks a buy or sell? Let us help you decide. Check out our Stock Picker Newsletter now.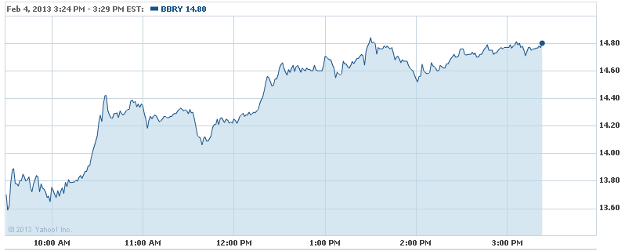 Nokia Corporation (NYSE:NOK): Current price $3.86
Nokia might edge into the tablet market as the next phase beyond its Windows Phone-based Lumia lineup. Chief executive Stephen Elop told reporters in Sydney on Sunday that his firm is "very closely" examining tablets, but has yet to make an official announcement, reports the Australian Financial Review.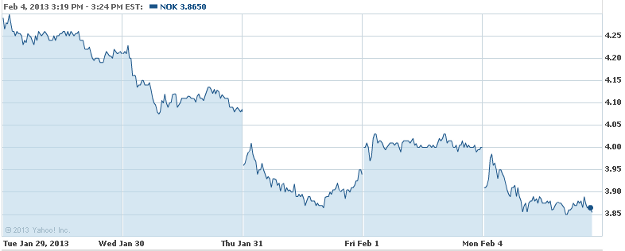 Sirius XM Radio (NASDAQ:SIRI): Current price $3.18
On Monday, Citigroup kept its Buy and a price target of $3.60 on Sirius XM Radio.

Don't Miss: Can BlackBerry Win the Battle of the Underdogs?