Nokia Launches Smartphones Lumia 1020 and 625 In Canada and 2 Other Hot Stocks to Watch
Nokia Corp. (NYSE:NOK): Current price $6.61
Nokia has finally debuted two of its latest smartphones in Canada, according to Engadget. The Lumia 1020 is now available through both Rogers and Telus at $199 on a two-year contract, with $600 to $725 contract-free, in either yellow or black. The camera grip may be had in either color for $75. Also, should the 1020 be too pricey, Telus offers the Lumia 625 for free on a contract or $300 without commitment.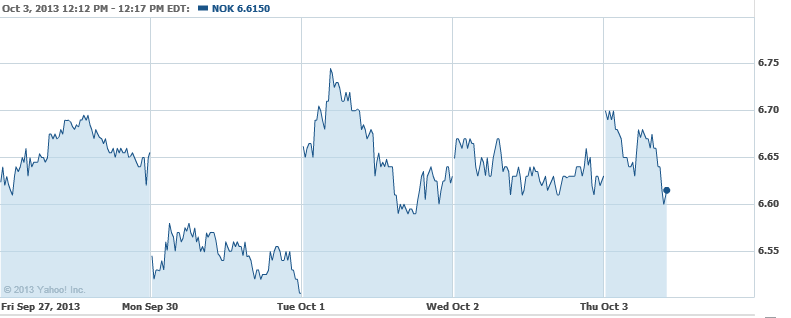 General Electric Co. (NYSE:GE): Current price $23.92
On Thursday, it was announced that GE will float a majority interest in its Swiss consumer finance division GE Money Bank in the fourth quarter, forming part of a pullback from the sector so as to concentrate more on industrial interests. The GE business, which will be renamed Cembra Money Bank after the initial public offering, said that it will list all 30 million of its shares on the SIX Swiss exchange, but GE Capital will retain a sizeable minority stake.

Yahoo! Inc. (NASDAQ:YHOO): Current price $33.31
According to Engadget, Yahoo will from now on reward security researchers with payments between $150 and $15,000 for threats that it considers "new, unique and / or high-risk." Prior to this, Yahoo doled out scant compensation for reports of security exploits, such as T-shirts, but now sufficient criticism has been registered to bring about a large boost in the rewards. It now seems that these small prizes were funded out-of-pocket by Ramses Martinez, who directs Yahoo's security team.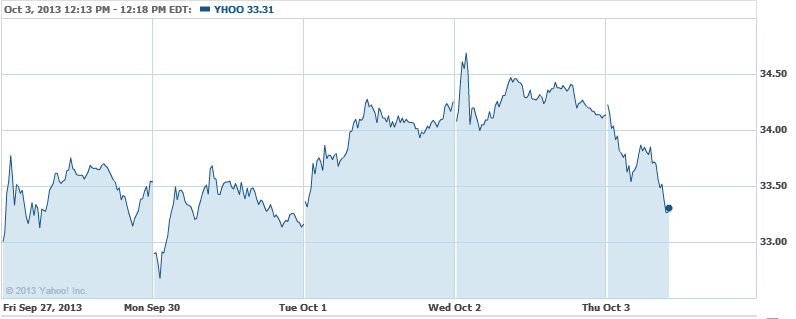 Investing Insights: Will Microsoft Stock Trend Higher?