Nokia Soars, Molycorp Tanks, and Another Anti-Trust Case: Market Recap
The markets closed up on Wall Street for the second day in a row. An initial jobless claims report that showed a 1 percent increase in new claims to 371,000 was apparently not enough to curb market optimism.
At the close: DJIA: +0.60%, S&P 500: +0.76%, NASDAQ: +0.51%.
On the commodities front, Oil (NYSE:USO) climbed 0.78 percent to $93.83 per barrel. Precious metals were also up, with Gold (NYSE:GLD) climbing 1.08 percent to $1,673.20 per ounce, and Silver (NYSE:SLV) climbing 1.82 percent to $30.80 per ounce about 10 minutes after the bell. The yield on the U.S. 10-year T-Bill climbed 0.041 points to 1.896 percent.
Here's your Cheat Sheet to today's top stock stories: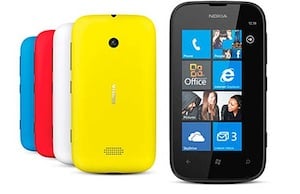 Nokia (NYSE:NOK) closed up 18.6 percent after it released fourth-quarter 2012 and first-quarter 2013 outlooks. The company reported that not only are sales beating expectations, but operating costs are lower than predicted, and the company could see positive margins in the near future… (Read more.)
Tiffany & Co. (NYSE:TIF) closed down about 4.5 percent after releasing results for the holiday period that were below expectations. The company is expecting EPS for the year to come in slightly below analyst expectations.
Are these stocks a buy or sell? Let us help you decide. Check out our Stock Picker Newsletter now.
Not to be outdone, Molycorp (NYSE:MCP) tanked over 22 percent after reporting that, even though its manufacturing complex in Mountain Pass is expected to ramp up to its full run rate soon, it is expecting weak revenue in 2013. Phase two of the Mountain Pass project, which could double production, won't begin until market conditions improve.
Wells Fargo (NYSE:WFC) will announce its fourth-quarter earnings before the bell on Friday. Analysts are expecting profit of $0.89 per share, a 21.9 percent gain over the same period last year. The stock closed up nearly 2 percent on Thursday in anticipation… (Read more.)
Echoing an anti-trust case in the United States that was recently concluded without a bang, the European Union's Commissioner for Competition, Joaquín Almunia, has mandated that Google (NASDAQ:GOOG) change its business practices in the region or face anti-trust charges for giving preferential treatment to its own services in search results… (Read more.)
A new national poll finds that Congress has a favorability rating in the single digits. Between the state of the economy and the fiscal cliff talks being dragged into the new year, it is not too surprising to learn that the majority of Americans disapprove of the group. However, how do politicians stack up against other things in life? (Read more.)
Don't Miss: These 4 Companies Are Cashing In On Oscar Buzz.