Nokia Ups Its Camera Game, Best Buy Withdraws From Europe, and 3 Other Hot Stocks
Nokia (NYSE:NOK): To make its products more desirable to the tech set, Nokia has invested itself in Pelican Imaging, to develop cameras that give greater depth and ease of splicing together images for use in its Lumia smartphone. While early mobile phone cameras tended to of infamously poor quality, the units have become selling points for companies which are now pushing them as easy ways to offer better tech than the competition.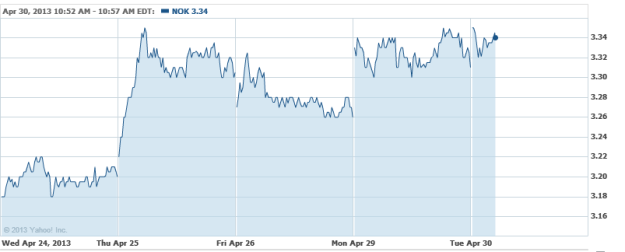 Best Buy (NYSE:BBY): Shares of the electronics retailer are gliding, following the termination of a partnership with Carphone Warehouse, a British based firm that will pay 471 million pounds to buy back its independence from Best Buy. "Following the sale of our US interest last year we have become increasingly responsible for the day-to-day operations of Carphone Warehouse Europe," the company said. "Whilst conversely Best Buy has become more focussed on their wholly-owned business. As a result, both parties have agreed that this is a good time for us to bring the joint venture to an end, whilst ensuring our relationship remains in place by way of our global buying alliance."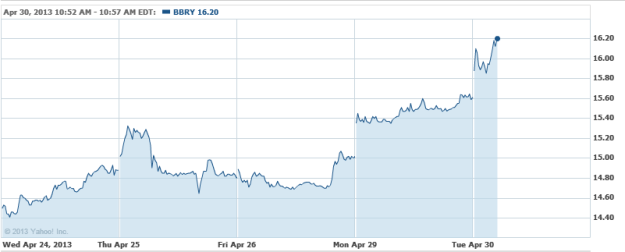 Euronext (NYSE:NYX): First quarter earnings of $0.57 beat estimates by $0.02, although revenues of $600 million narrowly missed projections by $4.96 million. "Improved trading volumes in [the] European derivatives franchise" were cited as driving the results, and the company says "disciplined cost and capital management drove a rebound in earnings both year over year and quarter over quarter." Plan 14 cost savings through the first quarter amounted to $147 million, equating about 59 percent of the $250 million that the company is hoping to save by 2014.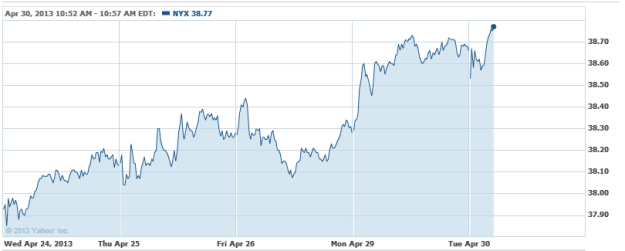 Spirit Airlines (NASDAQ:SAVE): The company has posted a solid quater, with earnings per share of $0.45 beating by $0.03. Revenues also beat anticipations, with $370.4 million — a 22.9 percent increase over the same quarter last year — beating estimates by $3.7 million. Both passenger revenue and non-ticket sales rose at rates over 20 percent, driven by new pricing changes on bags and other services.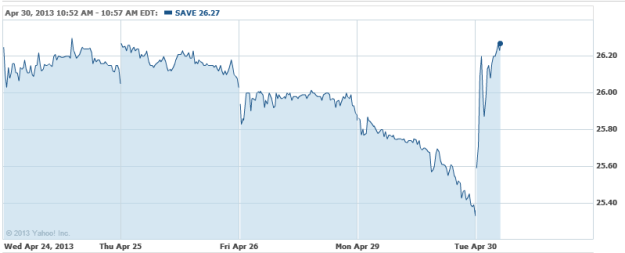 DreamWorks (NASDAQ:DWA): The entertainment company has inked an agreement to bring its "DreamWorks Experience" to the Las Vegas Sands (NYSE:LVS) location in Macau. Patrons will be able to play and dine with famous DreamWorks characters, and there will also be a daily parade, special DreamWorks room packages, and opportunities to meet and greet characters.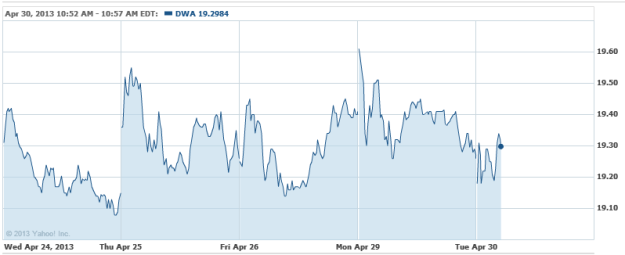 Don't Miss: Can Apple Halt the iPhone's Collapsing Market Share?