Nokia Wins in Court, Bad News for Yum, and 3 Hot Stocks to Watch
Nokia (NYSE:NOK): Nokia has been granted an injunction by HTC in a Dutch court, after filing claims that components used by the Taiwanese firm rely on Nokia's HAAC technology. The ruling, prohibiting the company from using the parts which are related to the microphone components made by STMicroelectronics (NYSE:STM) in its phones, issue a blow to struggling HTC, but offer a boon to struggling Nokia.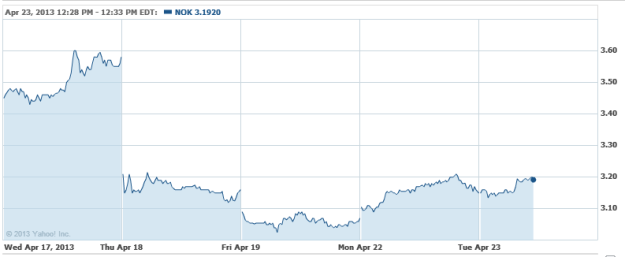 Discover Financial Services (NYSE:DFS): Discover has come out ahead in its quarterly earnings, falling $0.20 over estimates and landing at $1.33 per share. Revenue of $2 billion fell 10 percent over the same period last year, and the strong performance has prompted the company to raise its dividend by 43 percent.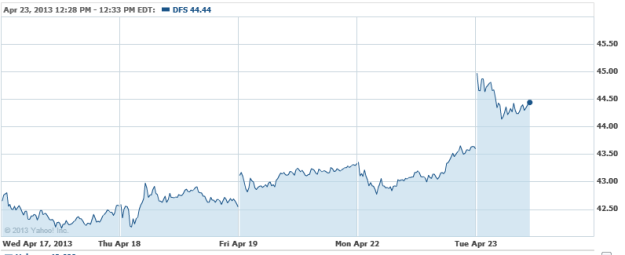 Yum Brands (NYSE:YUM): Lowered guidance has spurred Bank of America to downgrade Yum to Underperform, while lowering its price target from $80 to $60. "Lower valuation for China is driven by uncertainty about sales and earnings tied to late 2012 negative same store sales being exacerbated at the start of 2013 by chicken supply concerns and more recently by avian flu news," the note read.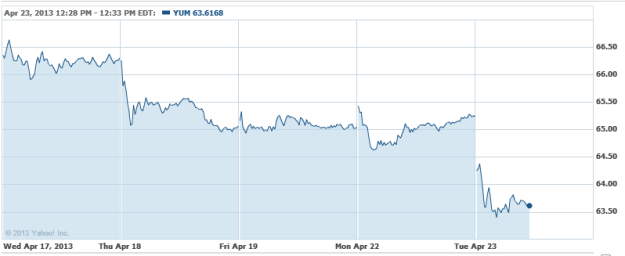 Isis Pharmaceuticals (NASDAQ:ISIS): Isis is initiating a Phase II trial of ISIS-SMNRx in infants with spinal muscular atrophy, and will be awarded $3.5 million by Biogen (NASDAQ:BIIB) once the trials are underway.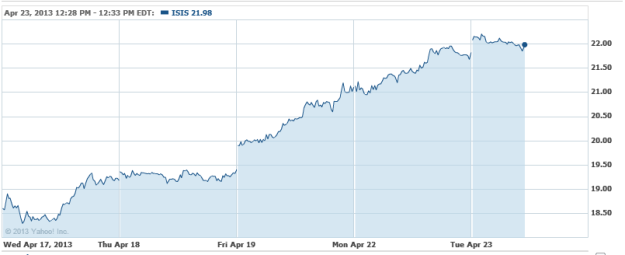 Don't Miss: Nokia is Winning in This Huge Market.