Nokia's Latest Lumia, GM Takes Things Slow With Cadillac, and 3 More Hot Stocks
Nokia (NYSE:NOK): Nokia has officially torn the veil off its new Lumia 925, an aluminium framed successor to the 920 and 928, that is aimed at the global smartphone market. The biggest improvement is the weight savings, as the new handset weighs roughly 50 grams less than the 920, and about 30 grams less than the 928. The phone will be hitting T-Mobile (NYSE:TMUS) here in the U.S., where it could go for around $100 — maybe less — after subsidies.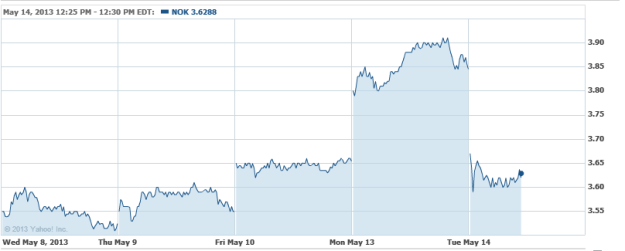 General Motors (NYSE:GM): To avoid compromising quality for quantity, the CFO of GM has stated that the Cadillac luxury brand will not be pursuing a "volume at all costs" approach, which has become the norm for luxury car makers to bite as much market share as they can. Cadillac will instead work from the smaller model base that it has, and not try to match competitors' cars model-for-model. "Continuing to move down price points, and microsegmentation of all of these little categories, all seems to be driven by a sort of volume-at-all-costs mentality," CFO Dan Ammann said. "What that does long-term for brand health I think remains to be seen."

CableVision (NYSE:CVC): A board shakeup is gaining some steam — an inevitably, some drama — as both the ISS and Glass Lewis proxy firms backed a slate of nominees, to push out five incumbent board members. The effort, led by New York Comptroller, will be voted on next week at the annual shareholder meeting.

Goldman Sachs (NYSE:GS): Goldman is looking into its options after Bloomberg reportedly used their terminals to snoop on what Goldman employees were doing. The bank is exploring encrypted Twitter accounts, secure instant messaging, and other solutions, that would be operated in-house without the prying eyes of the media company.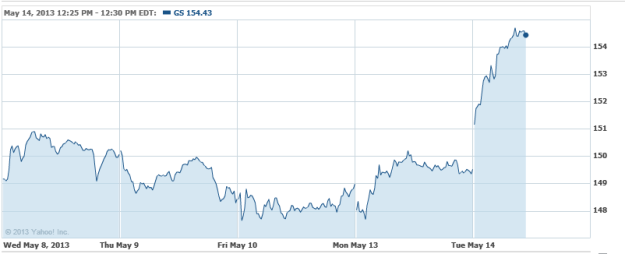 BHP Billiton (NYSE:BHP): Freshly appointed CEO Andrew MacKenzie has gotten straight to work cutting costs, and selling roughly $5 billion in non-core assets this year. Given that capital expenditures are expected to fall by $7 billion this year, the company is focusing on capital allocation, which could see "even more" cash be put into the hands of shareholders. "I stress if our investment criteria cannot be met in any one project, product, or geography we will redirect the capital elsewhere, or we will not invest," MacKenzie said.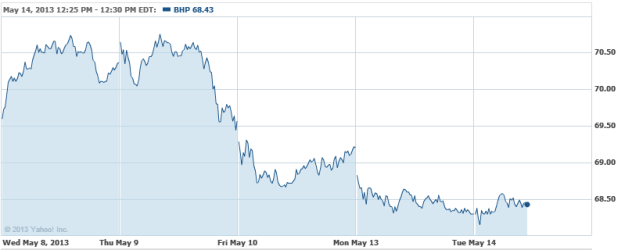 Don't Miss: Is BlackBerry a Risky Investment?