Nokia's Lumia Can't Salvage Sales and 3 Other Hot Stocks
Nokia(NYSE:NOK): Nokia's shares are in a nosedive following weak Q1 results, which found revenue scraping 13-year lows. Sales of its its Lumia flagship have been decent, but not enough to offset the plummeting demand for lower-end handsets. Revenue of 5.9 billion euros missed expectations by 1.45 billion, andvirtuallyevery facet of its sales — save for the Lumia — saw declines. Devices and sales saw a quarter-over-quarter decline of 25 percent, and mobile phone volumes fell 30 percent.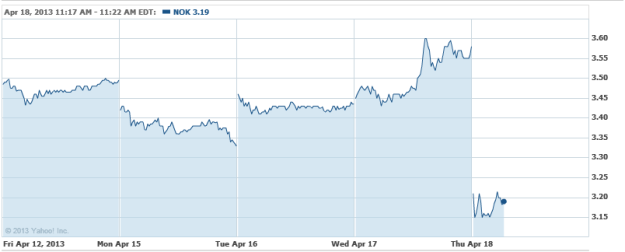 J.C. Penney (NYSE:JCP): Following a completely botched shakeup that was intended to bring the company back around, it seems that the retailer liked its old team better, putting Mike Ullman back in the CEO seat and more recently, appointing Ken Mangone back to his former position asexecutive vice president of product development design and sourcing. Ullman has been moving the executives around since regaining power, and has booted a few Apple (NASDAQ:AAPL) alums in the process — including Ron Johnson, who is widely regarded as being responsible for the dismal 2012 year that the company endured.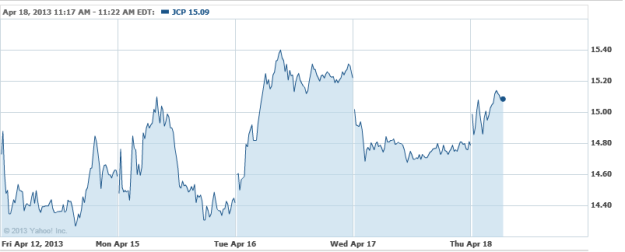 Hertz Global Holdings (NYSE:HTZ): Hertz has reached an agreement to purchase a 20 percent stake in China Auto Rental Holdings, the country's largest rental company. Financial details were not disclosed. For the stake, Hertz will be awarded a seat on China Auto's board, and the chinese firm will acquire all of Hertz's business in the country. All the locations in the country will be co-branded.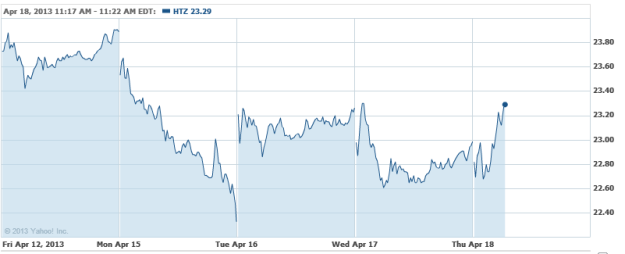 LDK Solar (NYSE:LDK): The company has just reported what can only be described as an abysmal fourth quarter. Analysts pegged the company's earnings per share to reach -$0.84 — in reality, the company reported earnings per share of -$3.68, well off the mark. More disappointingly, the company's revenue of $135.9 million missed analysts estimates by $127.1 million, and represents decreases of $155.6 million from the quarter prior's $291.5 million. Operating margins fell at -300.8 percent, down from -26 percent from the third quarter.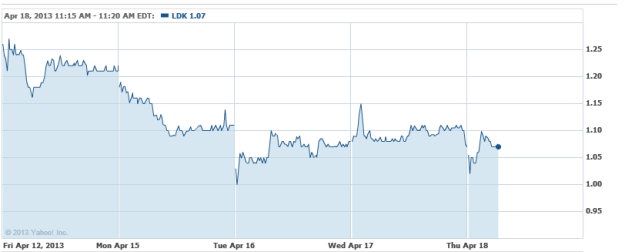 Don't Miss: Is the Era of Nokia Over For Good?