Novartis Recalls More Than 5 Million Physicians' Samples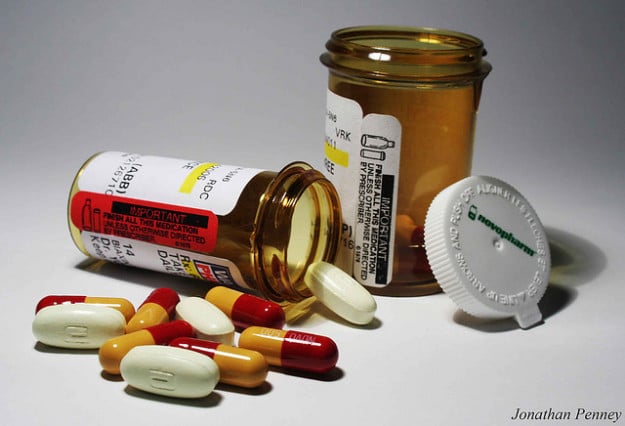 Novartis AG (NYSE:NVS) recalled more than five million blood pressure medications, including Exforge and Exforge HCT, Tekturna, Tekturna HCT, and Diovan, along with others, including Stalevo, a medication that treats Parkinson's disease and Lescol XL, a drug that helps lower cholesterol. The majority of the recall was for Novartis' blood pressure medications Exforge and Exforge HCT, which encompassed 4.7 million bottles. That recall began over the summer, but now has expanded to include several other sample drugs produced by the company.
The drugs were contaminated by a photocuring agent used in ink and shrink wrapped sleeves during the packaging process, according to an FDA enforcement report, published December 18. Of the sample drugs, 127 lots contained a trace amount of the ink component, which have leeched and affected some of the tablets in the seven-tablets-each physician sample bottles.
The company has concluded that the contamination with the ink component doesn't pose a safety risk for patients, but that the recall was initiated voluntarily "to ensure compliance with regulatory standards and quality control," a Novartis spokesperson said. The FDA has classified that samples recall a "Class 2″ recall, which is reserved for instances in which the chance of any serious adverse health condition is remote.
Though Novartis has contacted the physician's offices where the samples were distributed, and is working with those offices to make returns of the samples, but has not reached out to wholesalers and pharmacies where other consumers may have acquired the drugs. The company is currently unsure of how many people may have been affected by the contaminated tablets, and has said it doesn't track how many of the physician's samples are handed out to consumers.
The drugs being recalled stemmed from manufacturing plants based in Suffern, New York; Stein, Switzerland; and Wehr, Germany. Since the recall, the photocuring agent responsible for the contamination, a chemical called "Darocur 1173," which is a component of the ink used on the samples' shrink-wrapped sleeves, has been discontinued by Novartis, and is made by a third-party manufacturer.
Novartis has seen several other drug recalls in the past few years, including a swath of OTC medications, including Excedrin, Bufferin, Gas-X, and NoDoz, which were recalled after issues of manufacturing quality at a Lincoln, Nebraska plant were identified by the FDA. Novartis eventually temporarily discontinued production at the plant in late 2011, in order to comply with the FDA.
More From Wall St. Cheat Sheet: