Now, Government Contractors Are Furloughing Workers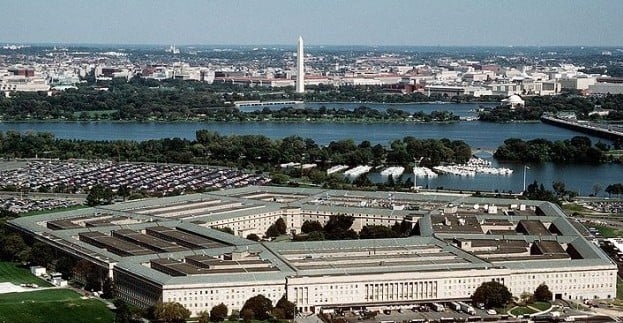 Lockheed Martin (NYSE:LMT), the world's largest defense contractor by revenue, announced Monday that 2,400 workers would be furloughed, a smaller number than the 3,000 originally estimated. "As a result of Secretary [of Defense Chuck] Hagel's announcement that most of the nearly 400,000 civilian Department of Defense employees have been deemed essential for national security, Lockheed Martin will reduce the number of employees who will be affected by government shutdown today," the company said in a statement on Monday.
However, the statement also read, "the Department of Defense's decision will not eliminate the impact of the government shutdown on the company's employees and the business." Contractors have warned that tens of thousands of people could be furloughed as the shutdown halts contract payments and awards.
So far, because of the furlough of civilian workers, Pentagon inspections on programs such as Lockheed's F-35 Joint Strike Fighter and Sikorsky Aircraft's Black Hawk helicopters have been paused. But Sikorsky and its parent company, United Technologies (NYSE:UTX), canceled all planned furloughs over the weekend.
"On the debt limit, we're going to introduce a plan that ties important spending cuts and pro-growth reforms to a debt-limit increase," House Speaker John Boehner (R-Ohio) told reporters following a Wednesday meeting with President Obama.
Secretary of the Treasury Jack Lew told Congress that the United States would hit its borrowing ceiling on October 17, but far-right Republicans in the House of Representatives want spending reductions to be included in any measure that increases the debt ceiling. "We're not going to ignore Washington's spending problem," Boehner said during his press conference. "So we need to strengthen our economy for all Americans, and we need to deal with Washington's spending problem."
The inability of Republicans and Democrats to forge a compromise over the spending cuts earlier in the year foreshadowed the current debt ceiling debate. In April, Mackenzie Eaglen, a former Senate defense aide turned defense analyst at the conservative-leaning American Enterprise Institute, told The Hill that the "outlook for a grand bargain is no more likely today than it was when the super committee met and failed nearly two years ago."
In 2011, when the U.S. came close defaulting on its debt because Republicans and Democrats were in disagreement over federal spending, Obama and Boehner attempted to pass $4 trillion in spending cuts, a deal known as the "grand bargain." That measure failed.
The only way the two sides could reach a compromise to raise the debt ceiling was to set up a deadline for automatic spending cuts that would act as an incentive of sorts for both parties to agree on spending, but that did not happen, and sequestration began in March. The Budget Control Act of 2011 contained automatic spending cuts of at least $2.1 trillion over the next 10 years, and in return, the debt ceiling was raised. Yet two years later, lawmakers are once again facing the need to agree on a budget and raise the debt ceiling.
According to Eaglen, there is still no way out of the "grand bargain box" without more cuts to the defense budget. "It is certainly possible, if not attractive, for policy makers to add more defense cuts beyond banked amounts — including sequester — as part of a debt deal," she said to The Hill. "But they would likely be the backloaded, fuzzy math, let-another-Congress-solve-this kind of cuts."
While the effects of sequestration have trickled down to defense contractors and further cuts to the United States's defense budget could play a role in any debt deal, the partial shutdown of the federal government has given defense contractors a bit of short-term concern.
As a result of the partial government shutdown, which went into effect Tuesday because lawmakers could not pass a continuing resolution to fund the federal government into the new fiscal year, a great majority of agencies are feeling the consequences of government indecision. Chief among them is the Department of Defense, which initially furloughed about 18 percent of its workforce.
But while Hagel announced Saturday that "most [Department of Defense] civilians placed on emergency furlough during the government shutdown will be asked to return to work beginning next week," contractors for the Pentagon are still looking at an uncertain future. That the Department of Defense decided to scale back its own plans to send staff home meant defense contractors had to decrease the number of workers they put on furlough, too.
Follow Meghan on Twitter @MFoley_WSCS
Don't Miss: Your Cheat Sheet to the Debt Ceiling Debacle.