Obama and Democrats Want to Push Above Current Minimum Wage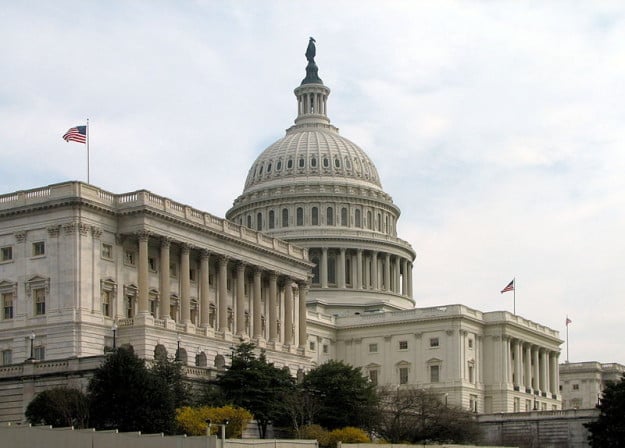 President Barack Obama is throwing his weight behind a bill that proposes an increase to the minimum wage to $10.10 per hour. The bill was introduced in the Senate in March by Senator Tom Harkin (D-Iowa) and in the House by Representative George Miller (D-Calif.). The New York Times reported the statement by a White House official announcing Obama's view. "The president has long supported raising the minimum wage so hard-working Americans can have a decent wage for a day's work to support their families and make ends meet."
The Senate Bill is S.460 and the identical House of Representatives bill is H.R. 1010. If passed, the law would incrementally increase the hourly federal minimum wage, currently $7.25. The first hike would come on the first day of the third month after passage, and bring the amount to $8.20 an hour. One year later, the federal minimum wage would increase again, to $9.15, and then two years later, to $10.10 per hour.
Illinois Democratic Senator Richard Durbin spoke about the bill to reporters Thursday, and Bloomberg covered his remarks. Durbin said that even though a Democratically-controlled Senate desires this to become legislation, it will run into a brick wall in the house because of Speaker of the House John Boehner. "It's going to that same room, that little dark room, where Boehner puts all of the bipartisan measures out of the Senate," Durbin said. Durbin called the raising the minimum wage "an important economic issue." Doing so is "a message to working families struggling paycheck to paycheck that we can help them." The President used similar reasoning when he advocated for raising the minimum wage to $9.00 an hour in his 2013 State of the Union address.
"This single step would raise the incomes of millions of working families.  It could mean the difference between groceries or the food bank; rent or eviction; scraping by or finally getting ahead," Obama said. The National Employment Law Project assessed the impact raising the federal minimum wage would have on paychecks. According to its estimates, 30 million workers would receive a raise as a result of the higher wage, boosting consumer spending. The report said that many large retailers or fast food chains can afford to raise minimum wages of employees because they bring in large profits.
Earlier this year, fast food employees around the country participated in strikes to demand a living wage of $15 dollars an hour. Burger King was one company who issued a statement in response to the strike, which Reuters published. It said the company "does not make hiring, firing, or other employment-related decisions for our franchisees."
In 2012, when a similar bill was proposed, the Restaurant Opportunities Centers, Food Chain Workers Alliance and The Food Labor Research Center released a report on the impact. The 2012 version sought to raise the minimum wage to $9.80 an hour. The report estimates this would have increased retail food prices by "at most 10 cents a day while helping nearly 8 million food workers and 21 million workers in other industries"
Don't Miss: Will Higher Personal Income Turn Consumer Sentiment Around?