Obama Meets with China President: Will They Talk Jobs?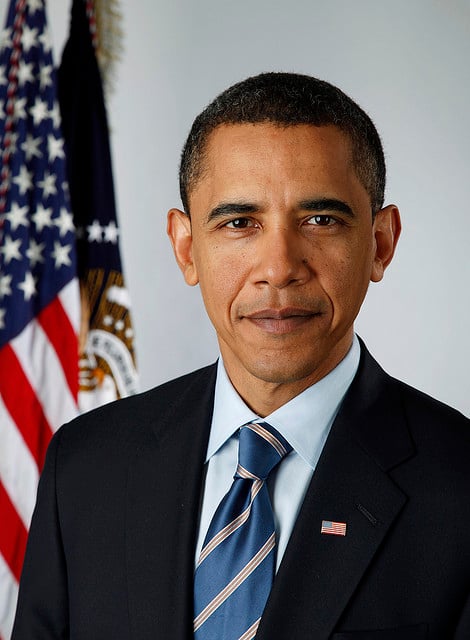 Following the first day of talks between President Obama and Chinese counterpart Xi Jinping, it appeared the most prominent topics included threats to cyber-security and issues surrounding cooperation between the country's militaries. That leaves the subject of trade — with respect to its effect on manufacturing jobs — a key issue on the table. Observers wonder whether substantive progress on the subject is possible.
As Businessweek's Peter Coy points out, the manufacturing renaissance hoped for by the Obama administration may be impossible without some type of compromise with the Chinese leader. Despite the slightly positive jobs report this week, analysts noted another drop in manufacturing jobs pointing to signs the sector cannot improve without changes in trade relationships overseas. Unless China tones down its policies against U.S. imports and limits subsidies for Chinese exporters, only so much growth is possible in the manufacturing sector.
Job data from the Bureau of Labor showed the biggest hiring gains in the business services, restaurant, and retail trade sectors, while the federal government workforce shrank (a product of sequester cuts) along with manufacturing employment. Once again, economic policy groups will hold their breath to seFe if an American president takes a more aggressive stance with China on the topic of trade and manufacturing jobs.
The U.S. Business and Industry Policy Council believes a hard-line approach is necessary when dealing with foreign leaders of state-controlled economies. Alan Tonelson, a research fellow at the council, told Businessweek that playing nice is "a mistake presidents have been making since World War II," and saw an opportunity for Obama to set a stronger tone for an administration that has shown a commitment to the manufacturing sector.
White House representatives cited previously successful efforts on behalf of U.S. businesses at the World Trade Organization as proof the administration "is willing to use the measures available…within the international system to elevate those concerns."  Yet elevating the concerns and seeing a concrete shift in Chinese policy are two different matters entirely. As tension over cyber-security increases, only a small hope exists that substantive talks on trade and jobs will occur before Obama and Xi part ways.
Don't Miss: Will Obama Veto the ITC's Apple Ban?